Diary of a Domestic Extremist – The New Empires
In this week's diary, Mikhail Goldman tackles the omnipresent red, blue and white masts of the Tesco empire. Far from helping communities and seeking socially-positive efficiencies, Goldman shows how Tesco and its rivals have been aggressive in their pursuit of profit and relentless in using their considerable power to silence opposition. The Tesco success story is a mirage built on a billion little failures, but a growing resistance is finally gaining ground.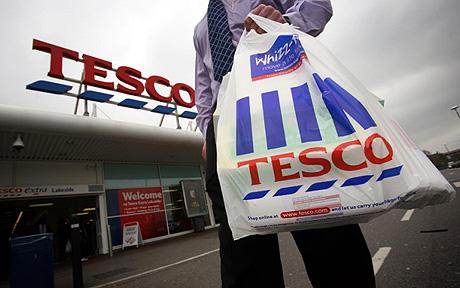 By Mikhail Goldman
It's hard to walk anywhere in my hometown these days without coming across the familiar red, blue and white logo. Every vacant building seems to be in the process of conversion into a new Tesco Express. In the past month, three supermarkets have opened within 10 minutes' walk of my house – 2 Tescos and a Lidl. Even prominent members of the City Council have spoken out against Tesco's domination in the area.
75% of the grocery market is accounted for by the four biggest supermarket chains: Tesco, Asda, Sainsbury's and Morrisons. Of these four, Tesco is streets ahead with 31% of the total market. It isn't exaggeration to emphasise its dominance, it is the second largest retailer in the world in terms of its profits, which were £3.4bn this year. It has around 2,500 stores in the UK alone, and hundreds more in countries such as Thailand, Poland and South Korea.
So what's the problem? Tesco and their rivals, like all transnational corporate empires, pursue the aggressive capitalist aim of profit above everything else. That means that workers' and animal rights, the environment and consumer health will always be exploited by the supermarkets in order to maximise profit. This is, of course, true of smaller shops operating within the capitalist system as well. But increasing the scale of business increases the owners' bargaining power against the farmers and garment workers, leads to battery farming and monoculture and takes money away from local communities.
The impacts of the super-supermarkets are detailed at the excellent Tescopoly site. To put it at its simplest, the big chains, through their dominating position within the market, dictate terms, conditions and prices to their suppliers. Those who complain about the terms will be rejected in favour of those who are more compliant. The bad deals that farmers and producers have to put up with mean that they often end up exploiting their own workers more to minimise costs. This means that wages are rock-bottom for pickers in the plantations (as little as 33p per hour) and there is routine flouting of health and safety regulations e.g. around the spraying of pesticides. Workers are frequently fired and rehired for less pay and poorer conditions. Whilst these impacts are worst in countries without legal protections for workers, the ability of the big stores to move to where costs are lowest has led to mass redundancies and the exploitation of vulnerable workers in the UK as well.
Big chains inevitably mean big waste and big energy expenditure. Tesco and others' reliance on a global supply chain means that foods are flown and shipped around the world and then trucked around the UK to get to your "local" store. The size of big supermarkets makes them massively energy inefficient and their location on the outskirts of town means that you have to travel by car to use them. In addition, the ability of big chains to set exacting terms to its suppliers means that the quantity of perfectly good food that is rejected on cosmetic grounds and wasted is constantly increasing.
Whilst the use of animals as a production line for meat and other foods is inherently exploitative, the demand for cheap meat, eggs and milk that supermarkets stipulate on their suppliers, means smaller cages, bigger factory farms and worse conditions for the animals.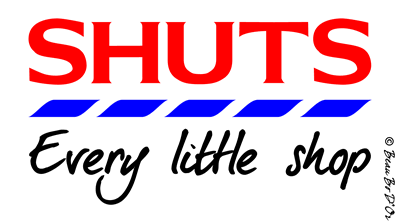 Then, of course, there is the devastating effect that multinationals have on local economies. Tesco and others often woo locals with reassurances about job creation, but their stores, inevitably, take business away from small, independent shops which are actually owned by members of the community. Whereas local fruit and veg shops may be run with a level of flexibility around credit for those who are hard-up, and may stock local produce from allotments, etc, this cannot be said of the giants. Whilst the local shop might double as a place for the community to keep in touch and used as a notice board, the supermarket is an impersonal monster.
In many ways, multinationals are the new empires. Through exacting tribute and imposing their administrative centres around the UK they ensure their insertion into every sinew of our everyday lives. This power is achieved through their colonies abroad, in countries so desperate for the cash they deregulate their own economies, thus condemning workers to lives of poverty and misery. The modern retail empires reshape life itself, through massive plantations of crops or the boxing of animals into tinier and tinier spaces to maximise profit.
There is a diffuse but growing resistance to the Tesco empire. Across the country community groups are mobilising to oppose planned developments. This is being fought through the planning process, through squatting proposed sites (such as the Jester's Comedy squat in Bristol and the Lewes Road community garden in Brighton) and through sabotage and direct action. This movement should be seen as one of resistance to a modern colonisation process as much as it is anti-capitalist and in defence of the environment. The message is that Tesco and other corporate occupiers are not welcome in our communities and that we want them to leave.
Something for you to ponder when you're next waiting at the checkout…
Mikhail Goldman, (a.k.a. The Domestic Extremist) currently focusses his trouble-making and incitement in the Midlands area. His favourite activities are bringing down the system and enjoying a good cup of tea.
His column appears every Wednesday.
8 Comments
Leave a Reply