empire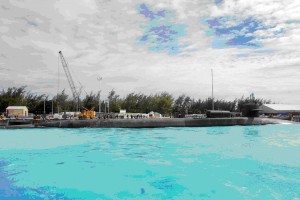 The Ministry of Defence's latest threat to keep Faslane as sovereign territory in the event of Scottish Independence should be seen in the context of Britain's imperial history of maintaining military bases against the wishes of local people across the world.
A weekend away in a quiet coastal town over the Jubilee Weekend, Adam Elliott-Cooper writes, can tell some interesting stories about the legacies of Empire

In this week's diary, Mikhail Goldman tackles the omnipresent red, blue and white masts of the Tesco empire. Far from helping communities and seeking socially-positive efficiencies, Goldman shows how Tesco and its rivals have been aggressive in their pursuit of profit and relentless in using their considerable power to silence opposition. The Tesco success story is a mirage built on a billion little failures, but a growing resistance is finally gaining ground.