Devil's Advocate: In defence of Tesco
In yesterday's 'Domestic Extremist' column, Mikhail goldman launched a vigorous attack on the increasingly ubiquitous dominance of the Tesco "empire". In this week's Devil's Advocate column, Omer Ali offers a thoughtful and solid attempt at counter-argument. For all their charmlessness, he argues, Supermarkets are in fact better for (almost) everyone, including the environment.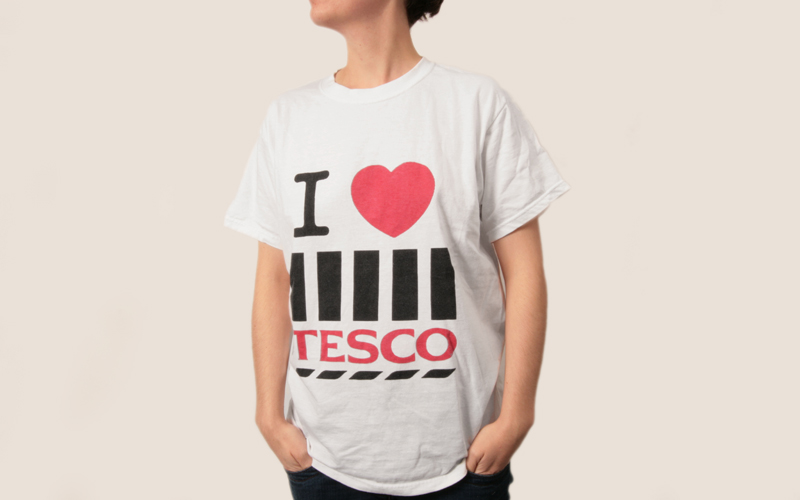 By Omer Ali
In his most recent piece, my fellow columnist, Mikhail "Domestic Extremist" Goldman, decries the growth of supermarkets at the expense of independent retailers. In this article, I argue that, despite a deficit of charm, supermarkets are in fact better for everyone (except, arguably, for the displaced shopkeepers that is).
To begin with, the convenience of large retailers must not be overlooked. Indeed, supermarket shopping is neither work nor leisure but rather a necessity that one would rather not do, but must. By housing an extensive selection of goods in one place, large retailers substantially decrease the amount of time spent shopping. Furthermore, since many sites of supermarkets are located out of town, congestion in city centers is reduced. The online shopping facilities offered by more and more supermarkets are the epitome of convenience. Saving shoppers the journeys to their stores and back, these new facilities likely reduce carbon emissions as well. Further, to the benefit of the consumer, supermarkets drive down the cost of the goods they sell. They do this in three ways:
1) Through their ability to take advantage of economies of scale: because of their size, supermarkets can use fixed investments more fruitfully. For example, a forklift truck is more productive in a larger warehouse than a smaller one where it is likely to be under-utilized. The large distribution networks, as well as the enhanced logistics of these supermarkets, substantially reduce the transport cost per item. Precisely because these organizations are profit-driven, their operations brook no waste.
2) Supermarkets have more bargaining power with suppliers than do smaller retailers. This was mentioned as a disadvantage in my erstwhile colleague's column but is in fact an advantage. By being able to choose freely between suppliers of non-branded goods, those who sell their products at the lowest price get selected. This is obviously beneficial for consumers who pay a lower price, but I will argue later that it is also beneficial for society as a whole.
3) Big retailers compete against one another, hence depressing prices. Consider the case where there is a fruit seller, a butcher, and a canned food seller in a town. Each has a monopoly over their product segment, and therefore charges higher prices than they would have, had there been another competitor. Now consider the case of three supermarkets. The overlap in their products range induces competition, which puts a downward pressure on prices. Despite Tesco's perceived market dominance, it is not a monopoly. Instead, the industry is characterized by oligopolistic competition, where a few large players compete against one another for market share. This, combined with the ease of entry into the industry (foreign firms like Aldi and Lidl have been making steady progress into the UK market) means that competition is rife.
The majority of the products sold by large retailers such as Tesco are foodstuffs and, as has been amply shown in countless surveys and studies, the poorer a household is, the larger portion of its budget is devoted to food. Higher food prices would therefore affect poorer households disproportionately, a point to bear in mind when contemplating the aesthetic appeal of a rustic independent retailer, whose prices would inevitably be higher than those of a large one.
Although the benefits outlined above concerned consumers, suppliers also benefit from contracting with large retailers. In their absence, producers are limited to marketing their products in their immediate surroundings. If they do manage to secure contracts with other independent retailers farther afield, they are likely to be contracts for small quantities, since single shops are unlikely to order in bulk. As such, overhead costs (transport, administration etc) are likely to cut into the producer's profit, or increase the price of their goods. Large retailers allow producers access to a market that they would otherwise have little or no chance of reaching. This is especially true for producers in developing countries.
The exploitation of producers, a real enough issue, is however unconnected with the type of retail outlet. It is the underlying contracting arrangements that matter. The Kenyan flower export industry is a case in point.
The delivery of flowers is an exigent business; flower growers in Kenya enjoy regular access to the European market. Producers deliver large quantities of fresh flowers, which are shipped to Amsterdam. From this central depot, the flowers are then distributed to small shops across Europe. What determines whether or not the Kenyan producers are exploited is the underlying contractual arrangements and not the type of retail outlets at the end of the supply chain.
Having said that, producers can only get to enjoy all the benefits I've enumerated provided that they are selected by the retailer. This would of course depend on their price relative to that of other producers. Taking efficiency as criteria, society would want exactly those producers with the lowest price to be selected by the retailer. That is the producer that has found the most cost-effective way of producing a particular good. Provided that there are no externalities (see explanation below) in the production process (a heroic assumption), and that a regulatory floor is established (such as a minimum wage, health and safety regulations and quality-control standards for example), this producer would be the one that can produce the good using the least amount of resources
The assumption that there be no externalities in the production process is important. A firm has 'externalities' when some commodities or services used in the production process are not accounted for in the price paid by the consumer. For example, when the production of a plant pollutes a publicly-owned lake at no cost, it has a negative externality on the community. This effect is 'external' because it is not accounted for by the firm. When deciding how much of the good to produce, the cost of polluting the lake is not factored in, and the firm ends up producing more than it would have, had it paid for the use of the clean water from the lake. If all costs are taken into account, i.e. if there are no externalities, then the producer with the least costly good is also the one that would be the most environmentally friendly in this case.
By virtue of their mere size, large retailers are important for the economy. The largest four retailers in the UK, Tesco, Asda, Sainsbury's and Morrison's, collectively employ more than half a million people. Although some independent retailers do lose out when faced with competition from these behemoths, the economy on the whole gains. Researchers at the Catholic University of Chile found that the net effect created by the entrance of a large retailer into a local market in Chile increases employment by about 300 jobs. This total effect accounts for the jobs created by the retailer itself, those created by other parts of the production chain, and also takes into account the job losses due to small retailers exiting the market or downsizing. Some of the negative impact such restructuring has on extant small retailers is dampened when some join the operation by contracting for the big retailers rather than competing.
We must remember, however, that these are companies whose very raison d'etre is the pursuit of profit. This is not, whatever Marx or Bakunin say, intrinsically bad; in a competitive environment where externalities are absent, the incentives provided by profit maximization actually promote social welfare. In their pursuit of profits, large retailers will cut costs and increase revenue by all means available to them. There are however several ways to avoid undesirable outcomes such as the transgression of workers' and animals' rights, degradation of the environment and the compromising of consumer health. The first such method is regulation. In the UK for example, although retailers as well as other companies would like to pay some of their employees even lower wages, the law establishing a 'minimum wage' stops this from happening. Similarly, legislation regulating consumer health is extensive and transgressions are harshly punished.
Apart from regulation, which is heavy handed, consumers wield enormous power over retailers. They can reward good behaviour (and punish the bad) by appropriately switching their custom. Although less incisive and tangible than regulation, the effects of consumer pressure are real. In the recent past, companies producing cosmetics have had to respond to consumer demands for higher ethical standards; in the UK, energy companies faced pressure from consumers over their prices in 2008; even Apple has had to contend with consumers' discontent with its iPhone 4. If an issue is of particular importance to consumers, shifts in demand 'incentivise' companies to respond accordingly. Retailers only exist because of consumers' demand for them. Analogously, one must have to face the fact that UK consumers, as a whole, might not value the presence of independent retailers as much as the Domestic Extremist would like to see (or believe).
Independent retailers, however, are part of the heritage and culture of town centers throughout the UK and the world. They have, understandably, a sentimental value. This qualifies them to be categorized as 'cultural goods'. By making this category, a case can be made for their protection (similar to languages that are on the brink of disappearance but that have some claim to nationalistic or cultural significance). the current Secretary General of the European Research Council, Andreu Mas-Colell, argues that it makes sense to preserve these retailers as representations of a bygone age but not to actively promote their expansion, which would be working against the current of consumer demand and the market. So in the same way that steam locomotives still operate as tourist attractions, a number of small independent shops could be supported to remain open in the face of increasing pressure from larger retailers.
It seems that rather than arguing against large retailers, the Domestic Extremist's argument should be for more stringent regulation coupled with a policy of preserving some retailers as cultural icons. Large retailers are commercially successful because they are ever more efficient at satisfying consumer needs. The numerous occasions of a planned boycott campaign floundering in the face of a Tesco store opening its doors is a testament to the irresistible hunger for their services. It does not make sense to strive to stifle the development of a concept that is clearly wanted. The intense competition and hunt for profits, however, is likely to engender newer ways of cutting costs and regulation should thus be introduced to establish some minimum standards, whether in employee rights, environmental standards or health and safety.
Like any other activity, retailing evolves. The early 20th century saw self-service replace the much slower process of shopping that involved customers asking for products, while a store assistant scurried about behind the counter gathering them. This new method of shopping saves time and money for both customers and shopkeepers. It is an improvement and hence has persisted. Similarly, large retailers save time and money for customers and are proving to be more profitable than smaller operations. My guess is that they'll continue to exist and, in the same way we can't imagine dictating our shopping list to a hapless clerk, future generations will be unable to picture doing their weekly shop at an independent retailer. The Domestic extremist might not like it, but his call to arms, though clearly well-intentioned, is doomed to fail.
Omer Ali is an economist based at the University of Warwick and writes on economics, politics and world affairs. He is a former editor of the Voice Magazine. His "Devil's Advocate" column appears every other Thursday.
7 Comments
Leave a Reply