Opera Nicky Spence: An Interview
In an exclusive interview, Ceasefire's opera critic, Paul Guest, speaks to one of Opera's brightest stars, Nicky Spence, due to appear in 'Two Boys', Nico Muhly's new production.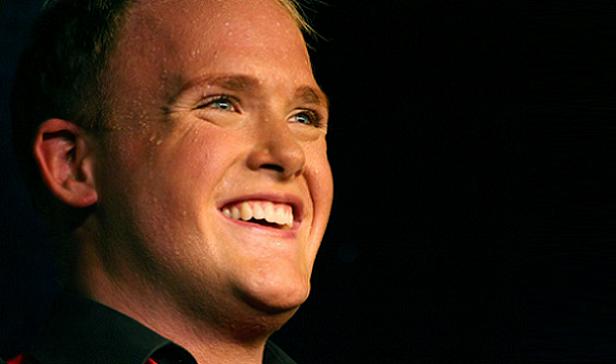 By Paul Guest
Hailed recently in the press as "Scotland's Top Tenor", Nicky Spence, "whose charm and charisma – star quality, even – would make him a find for any opera company" is a young artist at the English National Opera, having trained at the GSMD and the National Opera Studio.
In demand from a young age, Nicky's voice and personality brought him a long-term recording contract with Universal Classics and Platinum Selling discs the world over. Recipient of the 2010 Bruce Millar / Gullivar Opera Prize, his repertoire ranges from Handel, Mozart and Donizetti to Britten and Jonathan Dove.
A proud Britten-Pears Young Artist, Georg Solti and Samling Scholar, his other awards include the Kathleen Ferrier Young Singer's Bursary Award, the Concordia Barthel Prize and a Young Classical Performer of the Year nomination at the Classical Brit Awards.
Recent Concert Performances include a Britten Song-Cycle Series in Aldeburgh and Kings Place, a lecture-recital at the Howard Assembly Rooms, Britten's Serenade for Tenor, Horn and Strings with L'Orchestre National d'Ile de France under Gordan Nikolic, a Gala performance at the Royal Festival Hall and Mozart Requiem with the Cambridge Philharmonic.
Earlier this season, he appeared at Opera North in Pinocchio and covered the role of Peter Quint in Turn of the Screw, followed by Baron Lummer Intermezzo for Scottish Opera. Future plans include Tamino Die Zauberfloete for Opera Theatere Dublin and a return to ENO for Novice Billy Budd.
After he said he liked my shoes and that I was a very stylish man, we were bound to get along just swell. A great man and singer through and through, he takes to the stage singing the role of Brian in Nico Muhly's world premiere opera 'Two Boys' at the English Coliseum on Friday (24th June).
"It's based loosely on an actually event where a young boy struck up a friendship with an older boy who fancied the younger boy and set up all these different internet personas so that the older boy could see him 'wank' on web cameras and stuff…" – Maybe we got our 'boys' mixed up; well it went on, and the story does go on to be a somewhat complicated narrative although it does indeed make sense. "This actually happened".
It's a fascinating tale.
Nicky Spence sings the role of Brian, the older boy who "basically gets manipulated; he was a straight 'A' student and was a jock type, so you know, muscley and shit (I don't know how I got this role)" Looking very slender and very handsome indeed, Nicky informed me he'd lost weight in order to do the opera and he also told me "I like my wig" – Which I got to see and, let me tell you, watch out ENO Wig department Nicky could be keeping this one.
I asked him what it was like to work with a living composer "Oh boy, is he living" – He is indeed; Nico Muhly seems to be taking over the classical world and rightly so, the young 29-year-old composer recently released a new record on the Decca label and this opera, indeed his first, is a co-production with the Metropolitan Opera in New York. "He is so enthusiastic and high spirited… He will always let you know if he has an idea but he also will let the singer offer his or her own suggestions to which either he likes or he doesn't… He is very encouraging"
Susan Bickley, who also sang in Anna Nicole which has been the season's other big world premiere, will also be singing in Nico Muhly's Two Boys: "She's great… I've learnt lots of stuff about singing in English and Susan [Bickley] is really interesting to watch in that respect… The way to make singing in English understood is to sing it how you would say it… She is one of the most natural singers around and is such a great person to learn from."
"It's kind of terrifying," he says as I remind him that this is a world premiere and the daunting task he now faces. "There is quite a lot of responsibility because of the composition being new… My psychology is only that it will go extremely well, I have one option and that's what will happen." He adds, "It's a massive privilege to sing this role".
How did you approach the score, musically? "This year I've done lots of contemporary projects so I'm sort of halfway there, but also Nico [Muhly] makes his music very accessible because of his connection with the text and his relationship with the librettist [Craig Lucas] so it all makes sense and it is all from the heart… With this role I feel like it is a lot more organic, because I know this character"
Talking of the internet, I admitted to a bit of online stalking (as we journalists do), which prompted a chat about our Facebook connections, during which he tells me about his tour with Dame Shirley Bassey and how he went all opera on "Burning down the house". He, again, tells me I'm a 'fashionista' (incidentally, I also told him that I was an awful gay man and he said he could teach me how to be a "good" gay man- This was the extent of the random, odd but hilarious our conversations: clearly, Nicky Spence is excited and is relishing every part of this process.)
I gathered together whatever vestiges of my professionalism remained and we continue.
"Yes, it is an accessible opera and it will no doubt reach out to the wider audience that I've always wanted to target but there is an age restriction, just because of the sex and stuff… It definitely resonates with a modern audience so I think it could become one of those things, actually, the mark will be my sister- she hates opera and I have to beg her to come and see things I'm in and so if she likes it than I'll know whether it is accessible."
"I think the drama is the leading force in this, it's more like an episode of Prime Suspect."
Nicky and the rest of the cast of Nico Muhly's world premiere, 'Two Boys' will take the stage at the London Coliseum on Friday 24th June and then will be performed on various dates after that. Book online www.eno.org

Paul Guest is Ceasefire's Opera critic. He also writes for Classical Music Magazine, Gramophone and is the resident interviewer at Opera Britannia.
1 Comment
Leave a Reply