Opera Candide (Barbican)
In his latest review, Ceasefire's opera critic, Paul Guest, gives his verdict on a production of Candide at Barbican Hall.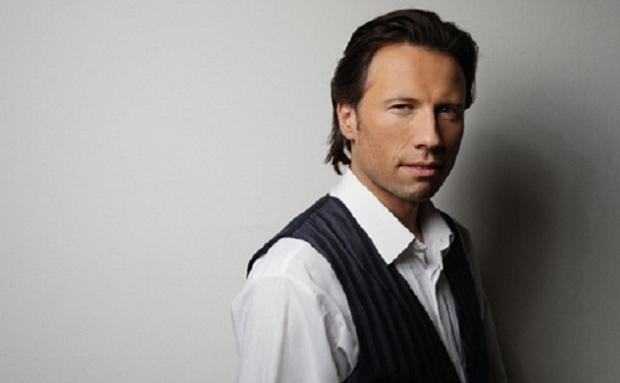 By Paul Guest
Candide, Barbican Hall (Concert performance) – Sunday 5th June 2011
Leonard Bernstein
Operetta in two acts.
Thomas Kielmle, director.
Kristjan Järvi, conductor.
London Symphony Orchestra; London Symphony Chorus.
Andrew Staples, Kiera Duffy, Kim Criswell, Jeremy Huw Williams, David Robinson, Rory Kinnear.

The overture was big and bold and set the orchestral benchmark for the rest of the evening. Rory Kinnear narrated the evening with a posh voice, quick wit and led the performance marvellously, commanding much laughter from the audience unlike some of his colleagues.
Indeed, it was a weak start for the chorus who began dry and hollow, most likely down to the composition; but they quickly fell back into their usually excellent standard, matching the might of the orchestra, which sounded glorious- Unfortunately they didn't make such great dancers: as the falling citizens of Westphalia, they died very convincingly.
Kiera Duffy sings a sweet but underwhelming Cunegonde; she sang Bernstein's longing phrases beautifully with cleanliness but didn't stretch to the diva nature of her character. When the vocal lines are pushed into the higher register; Duffy's top note in the crowning jewel of the operetta 'Glitter and be gay' was strained and small, unlike the character specifications.
Nonetheless, Duffy is a beautiful singer and sings Cunegonde convincingly enough. Kim Criswell sang the role of the Old Lady with humour, much humour; she wandered on to stage with hair bigger than my own (i.e. very big) and told us that she is easily assimilated in a number that brought laughter to many- the role doesn't command a strong voice which is a good job as Criswell didn't provide us with this; at some points during act two her voice went up into the nose but she did provide us with a wonderfully comic Old Lady.
The star of the show is undoubtedly the tenor, Andrew Staples, who sings the title role of Candide. His diction is not so good but his voice is something to be marvelled at. His romantic longing for his lost love is exquisitely portrayed in his voice with exuberant vocal colour and such a clean tenor voice he will no doubt be up for the role of Rodolfo in La Boheme very soon. His voice abounded in vitality as the concert went on and even his abrupt anger at Cunegonde toward the finale was profoundly wonderful. His voice glistened.
The London Symphony Orchestra was always more than capable of performing this piece to its full extent. The LSO recorded Candide with Leonard Bernstein as their conductor at the Barbican Centre in December 1989. Here, where the orchestra were on top, the conductor was not: Järvi's gestures were theatrically unimpressive and gave no effect at all although he did revitalise the score with overwhelming might.
A rousing finale from the entire company completed the evening's camp extravaganza.
Paul Guest is Ceasefire's Opera critic. He also writes for Classical Music Magazine, Gramophone and is the resident interviewer at Opera Britannia.
Photo credits: Conductor Kristjan Järvi © Peter Rigaud
Leave a Reply