Books | Žižek – The most dangerous thinker in the west?
Love him or loathe him, Slavoj Žižek is a cultural phenomenon. He seems to inspire unconditional adulation amongst his legions of followers and, predictably, equally unbridled derision amongst his many detractors. Some see him as a serious and original thinker, others as an overrated fraudulent showman. So who's right? Alex Baker tries to find clues in the pages of Zizek's latest offering 'Living in the end times'.
Books - Posted on Thursday, September 23, 2010 11:15 - 6 Comments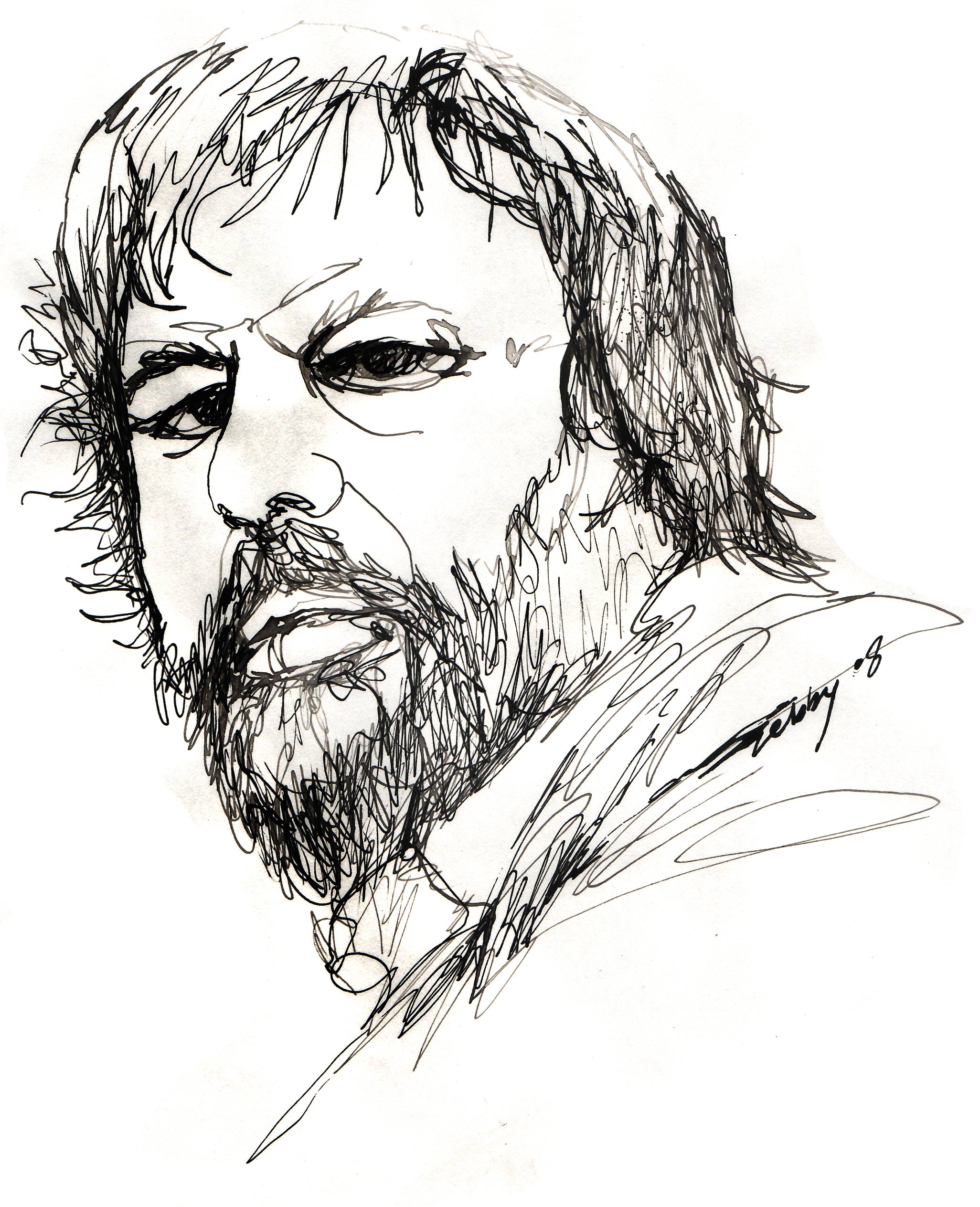 By Alex Baker
The last few publications by Slavoj Žižek have deployed a masthead taken from his now-infamous spat with the New Republic magazine, crowning him "the most dangerous philosopher in the west". The disparagement that can be found in this quote, and the original article, is nothing new. Žižek has, at various times, been described as a Stalinist, Maoist, Troskyist, Satanist, Anti-Semite and, that most damaging of insults reserved for left-leaning academics, a 'post-modernist'.
The New Republic quote, however, summarises two of the more common responses to Žižek and his work. In one interpretation it reads like a tagline from a lost movie in which John Wayne made his single fateful foray into the world of philosophy; Žižek, (played by Wayne) theorises first and asks questions later. By this understanding he is a glib recycler of pop culture shot from the hip, a b-movie academic amusement, memorable but not 'high art'. The other option is to take such a comment completely seriously; Žižek is insurgent in the 'West', a cold war hangover, the final stain of philosophy to be exorcised from the western political project (The 'East' meanwhile, retains its oriental status as a place of dark and dangerous ideas). He seeks to revive the desiccated corpse of Lenin and revive the Communist project. In short, there are (at least) two Žižeks; the clown, and the critic.
This multiplicity has lead to a certain approach in much of the mainstream press to review Žižek himself, as opposed to his work. Writers and interviewers wonder why a 61 year old left-wing Slovene academic is so popular, packing out lecture theatres and attracting left-leaning youth, whilst creating precisely the conditions they are confounded by. The most common comparison made has been to the following attracted in the 1980s by the post-structural linguist Jacques Derrida, whom the economist Martin Wolf accused of being a "pied piper" of postmodern relativism (prefiguring the kind of criticisms levelled at Žižek by The New Republic). However, the real precursor to Žižek comes a generation earlier with the rise of the critical theorist Herbert Marcuse- like Marcuse, Žižek's work is unequivocal in the call for radical action and explicit in the use of ideology, inspiring the most reactionary of responses (not to suggest that Derrida was some kind of sedentary intellectual zealot). It's clear that Žižek plays into this approach, often being interviewed in humorous locations for his films; a commode in The Perverts Guide To Cinema, quite possibly naked in his bed in Žižek! (a title reminiscent of Oklahoma!), a junkyard in Examined Life. These scenes disseminate themselves through popular media like youtube and help him reach an audience which his contemporaries can only envy.
In his latest offering Living In The End Times we are offered a possible explanation; Žižek believes that a new, 'Ubuist' (a term extracted in French culture from the surrealist playwright Alfred Jarry), conception of power has arisen in "The West" in response to the streamlined authoritarian capitalism found in China; leaders like Berlusconi (or, closer to home, Boris Johnson) are building frameworks in which satire and criticism of those in power is not only permitted but encouraged. We have supposed freedoms, or are allowed certain preferences; "sex on a hot radiator" (for example) is freely on offer if we so choose. However, true challenges to the system are brutally denied. Žižek's mode of delivery is Ubuism inverted; Žižek believes that this is the true 'new politics', and it is possible that, in his own way, he wants in on the joke.
In the introduction to First As Tragedy, Then as Farce (which can be read as a companion or even abridgement of Living In The End Times) Žižek filtered out those with "vulgar anti-comunist sentiment…the book should be forcibly confiscated from you"; the same can be said of Living In The End Times. The body of the text is clearly addressed to leftists and liberals, and the 'evils of capitalism', while sometimes pointed out, are pretty much assumed. The structure, built around the 'stages of grief' modern traumatic counselling prescribes (Denial, Anger, Bargaining, Depression etc.), rapidly becomes transparent and gives way to a series of vignettes on various topics associable within those broad themes. This is not to say that Žižek lacks coherence, he retains a consistent motif; liberalism or "global capitalism with a human face", as a project which formed the defining ideology of the last 20 years, has inevitably failed, and has ceded ground to the Ubuists and the authoritarian capitalism embodied in China. "What is missing in liberalism is what, following Marx, one can call the 'base' of freedom" he opines; a revival of Communism is the only solution.
Žižek himself has admitted that much of the material in End Times is nonsensical or irrelevant, his confession noted in a recent interview in the Guardian; '"I will tell you the truth now," he says, pointing to the first chapter, then the second. "Bullshit. Some more bullshit. Blah, blah, blah."'. There is no avoiding that elements feel like a rushed job and some of it is clearly 'filler'. This is not a labour of love, but does have elements of a crowd-pleaser. To those versed in Žižek's approach many elements will feel over-familiar. Lacan, Hegel and Marx, the trinity of the Žižek method, are once again present and accounted for. Nonetheless this is 'lighter' reading than some of the early English-language texts like For they Know Not What They Do, (which comprised of lectures on psychoanalysis and Lacan). Theory is employed in relation to recognisable ideas and events from popular culture. I can only add to the praise for the enjoyable, if frothy, section on Kung Fu Panda, and Žižek's analysis of Zionism as Anti-Semitism is bold and lucid; the uninitiated will gather enough to make a reading worthwhile. Once again present is Žižek's extreme form of Hegel-influenced paradoxical argument; Josef Fritzl's dungeon, for example, is compared to a manifestation of the Von Trapp family from The Sound of Music. The radical 'schizoanalyst' Gilles Deleuze once "imagined approaching an author from behind and giving him a child that would indeed be his but would nonetheless be monstrous"; these days Žižek seems to be engaging in a similar practice with his own brand of theory.
A less familiar element is Žižek's turn at ecological theory. Living In The End Times is the first occasion on which he has dealt with this at any length. As is customary some sacred cows are brought to slaughter- Žižek finds affinity with the idea of the 'Anthropocene'- the idea that the environment has now become dependant upon human activity to maintain global equilibrium (similar to his views on Afghanistan- the situation, though deplorable, will become worse if we withdraw altogether). He openly celebrates the idea of 'inert waste', or as he puts it more bluntly; "shit". Žižek claims environmentalists should be consistent in their demand to 'love the world' and love all of it, even the scatological elements (and, lest we forget: the riot-inducing opening line of Jarry's Ubu Roi- the model for Žižek's conception of the 'new politics' in the West- was "Merdre", a portmanteau of the French for 'shit' and 'murder'). These positions clearly contradict both a mainstream and a radical ecology that claims there is need to 'reduce, re-use, recycle' waste, and endeavours to 'reduce human impact'. It does, however, seem like something of a sidestep that could let Marxism off lightly for its limitations in the ecological arena, and looks lazy compared to the amount of work done by other thinkers influenced by Marx in the same field.
This highlights Žižek's approach to what Mark Fisher (in his highly recommended book of the same name) calls 'Capitalist Realism'- the idea that "there is no alternative". Here Žižek is nothing short of disheartening- he displays an open hostility towards utopian thought. Joseph Fritzl is the manifestation of "all power to the imagination". Žižek believes the uprisings of 1968 are the starting point for the modern liberalism that is now dying off, rather than the high point and moment of possible emancipation or revolution- a claim that will upset many, more traditional, leftists. Ultimately Žižek retains the Freudian core of Lacan's theories; he sincerely believes that capitalism is the result of "too much freedom", an indulgent 'id' permitted by the capitalist 'superego'. Žižek calls for what Fisher dubs a "Marxist Supernanny", here conceived as 'god as a member of the Party'. There's no escaping the sense of authoritarian logic in this. If Žižek sticks with Engels' (or Hegel's, as Garrett Hardin claimed) maxim that 'Freedom is the recognition of necessity', then what should concern anyone interested in Žižek's work is just how he believes these necessities should be recognised.
Reading Living in the End Times is like playing 'chicken' with Žižek in the other car; you know you have to pull away, otherwise things will get messy. The question is how far you will stay with what he is saying until he hits a nerve or draws blood. There's a lot of "bullshit" in Living in the End Times. There's also a lot to reward you if you can stomach the weirder moments. So, is Slavoj Žižek the "most dangerous philosopher in the West"? It depends on who is asking. It also depends on who isn't going to brake.
Living in the End Times
by Slavoj Žižek
432PP, Verso, £20
Alex Baker is a postgraduate student at the University of Nottingham.
6 Comments
Leave a Reply