Africlimate | How the UK's energy security panic affects the Sahel
As the British public panic about how energy prices will affect them during the recession, Luqman Onikosi investigates the impact of the West's pursuit of energy on people and environments across the Sahel.
UK Energy security panic and environmentally induced migration
While the economic crisis grabs UK headlines, the energy crisis, a key component of global and domestic markets, presents a far greater, though underreported catastrophe.
The gap which the energy crisis has created between UK energy demand and supply (from fossil fuel) and how the UK government is striving to bridge this gap provides clues to the long- term future of the UK economy. Basing economic prediction on uninterrupted production flow of the supply of fossil fuel to the UK will inevitably lead to environmental crisis.
Although Britain and other industrialised nations are in a position to be more concerned with their economies, many parts of the Global South, including parts of Africa, are experiencing mass migration due to the ways in which vast socio-cultural livelihoods are connected to the ecosystems, damaged or destroyed through oil spillage, gas flaring, deforestation, international logging, desert encroachment and conflict.
UK 'energy gap'
The current economic crisis is given so much political attention because the economic system has a direct impact on an individual's real income, savings, investment and consumption, while energy is considered an integral, and therefore non-negotiable, part of the supply of consumption.
Around the turn of the millennium, the energy gap was forecast to rise largely due to the inability of coal fired power stations to fulfil the clean air requirements set by the of the European Large Combustion Plant Directive in 2001. A desperate attempt to reduce the energy gap saw the UK government extend all its old Advanced Gas-Cooled Reactor (AGR) nuclear power station by average seven years to 2023, except for Magnox reactor at Wylfa, which is scheduled to close in 2014.
But by the time issues around energy trickle down to the general public, economic crisis means that many families will struggle to finance the heating of their homes. Due to the bad winter in the UK in 2012, energy prices, which were introduced in November of that year, more than 3 million Npower customers saw their gas and electricity prices increase by 8.8%-9.1%, while British Gas put an extra £80 on to its typical annual dual fuel bill after an average increase of 6% affecting 8.5 million customers. In an attempt to challenge the energy bills that are spiralling out of control, Age UK reported that about 24,000 deaths in the last winter alone was recorded, as many vulnerable people try cut back on their heating.
The backslide on green renewal
It is no secret that none of the major political parties in the UK have made a significant commitment to greener energy. The comments of the Conservative Minister of State for Energy, John Henry Hayes MP, on wind turbines, one of the UK's main sources of renewable energy, dismissed them as 'extremely inefficient and costly' and incapable of replacing gas or nuclear power.
Heyes's approach falls in line with UK fossil fuel energy giants BP and Shell, who first denied climate change by joining the Global Climate Coalition in the 1990s to lobby Global North leaders, including George Bush Jr, to reject both the Kyoto 1997 Treaty, and the agreement that green house gas stemming from fossil fuel is causing climate change. Shell and BP are now trying to adapt their images to the green movement while still showing an unwillingness to invest in the green technology which has the potential to begin releasing our reliance on gas and nuclear energy.
The renewable energy which corporate energy firms most favoured, are those that guarantee monopolistic control and high-profit production: biofuels, clean coal and nuclear energy. In fact, in 2009 Shell, about a decade after it set up a new research and development facility to find new green fuels and renewables in the late 1990s 'subtly switched from renewables to the murky world of 'alternative' energy'.
Shell simply put it that green alternative technologies did not offer attractive investment opportunities and "If there aren't investment opportunities which compete with other projects we won't put money into it. We are businessmen and women. If there were [profitable] renewables we would put money into it."
The global energy security chessboard
Energy price increases are affected by a number of factors, but one of the most contentious is the prospect of hitting peak oil and the escalating competition for oil and natural gas sources between the industrialised and emerging economies such as United States, Canada, EU states, East and South East Asia, Australia, New Zealand, India and Brazil.
The UK's biggest competitors for fossil fuel sources are China and United States. With both countries largest oil fields peaked, they would struggle to rely solely on domestic oil production for both their industries and domestic needs. Although China is the world's largest energy consumer (unsurprising given its population) it still lags behind the United States in oil consumption. According to the US Energy Information Administration, China's economy, which has grown at an average real rate of about 10 percent per year over the last 10 years, is a key driver of the global increase in energy consumption.
China's oil consumption growth alone, accounted for half of the world's oil consumption growth in 2011, and is likely to continue increasing. Their natural gas consumption has more than tripled over the last decade, with consumption levels in from 2009 – 2011 increasing by 50%. As a result, China is increasing its economic and diplomatic ties with African governments, particularly, the countries in the Gulf of Guinea. This strategic move by China is no doubt a challenge to UK imperial ties in the region, which it has enjoyed for over a century.
African Crude oil
In December 2007, African crude oil production capacity surpassed the Middle East to become the primary source of oil supply not only the US, but also for other advanced economies such as the UK and China.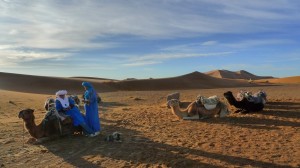 This development in African oil led the US to unilaterally create African Command (US AFRICOM) bases in 2008, which operates from Stuttgart, Germany but takes orders from the  Pentagon.
This military project, which had been planned since the Clinton Administration, incorporates energy security as a key aspect of, US National Security and the Global War on Terror.
However, the US government effort to combat the economic crisis 2008 compounded by the soaring prices of oil imports, led to their government deciding to focus on internally sourced energy, powered by new drilling methods. The U.S. production of crude and other liquid hydrocarbons has risen 7% this year to an average of 10.9 million barrels per day and it is projected to surpass the Middle East by 2020. This prompted the US to ease the use AFRICOM military outfits and its covert war on terror in Africa over its scramble for oil.
According to America's National Energy Policy Report, published just before 9/11, the US national interest in African oil encouraged Bush Jr.'s administration to adopt a 'go-it-alone' foreign policy strategy on Africa. The report argued that for the US to secure uninterrupted and unchallenged sources of fossil fuel and uranium to meet its domestic and industrial energy demands, it must combine the might's of its military presence in Africa with humanitarian aid and its dominion over International Space Station to acquire and swiftly transmit strategic information between its bases in Africa and Pentagon.
However, with the current boom in the US liquid hydrocarbons industry, it seems that the Obama tenure has softened its stiff jostling over African oil, by letting other NATO forces take the leading role in the deployment of military personnel. Nevertheless, the US maintain overall strategic intelligence among its Western allies over Africa. For instance, the Malian military outfit and personnel that carried out the coup in March 2012 were trained by US military in US Africom.
Not that the Obama administration is not interested in African oil. At the moment, the fracking of natural gas and other fossil fuels is given Obama the much needed respite the US requires in order to create the impression of a collectivist approach to this aspect of their foreign policy. It is not surprising to see the US taking a backseat during the in ongoing war, and allowing Mali's former colonial master, France lead an intervention, with the US financing the war and US Africom supplying logistic information.
This is simply because the Obama administration may come under further criticism for its aggressive foreign policy, given recent scrutiny over the use of drones in Pakistan, if it engages in direct military assistance with the Malian military, which was behind the coup in the first place. Instead, according to Peter Pham, a senior advisor to U.S. Africa Command, "US military and intelligence resources can be brought to assist those fighting [Ansar al-Dine]."
The March 2013 classification of Ansar al Dine as terrorist organisation by the US State Department, granted the U.S. the political and legal authority to pursue directly the so called al-Qaida affiliate. This allowed Obama to carry out plans announced in February that U.S. forces would establish a drone base in neighboring Niger to stage flights over the arid Sahel region, the area of operations for groups such as Ansar al-Dine and al Qaida in the Islamic Maghrib.
What is surprising however is the sudden interest of the United Kingdom in Mali on the pretext of stopping violent extremism and to forestall that the Maghrib that has been swamped by 'Islamist' terror. Meanwhile, the UK Ministry of Defence's global strategic trend 2010 reports clearly suggests that the UK government is likely to use their defence forces to safeguard supply, control and access to hydrocarbons. Hiding under the auspice of EU training mission, the UK has deployed 330 military personnel comprising of 200 soldiers going to West African nations, 40 military advisers to Mali, and 90 support crew for a C-17 transport aircraft and a Sentinel R1 surveillance plane which is due to start this Spring.
Case Study: Sahel Uranium, and the Taureg
Across Africa, from Eritrea in the North East of the continent to Senegal in the far West, a desert forms a ribbon pattern called the Sahel. The desert is rich in Uranium, the world largest source of nuclear power. Much of this route is not under the control of the states which overlap with the Sahel, yet it provides a strategic gateway to other parts of Africa which has large proven oil reserves, such as the Gulf of Guinea and parts of Northern Africa. One of the sub-nations which lays claim to part of this region, is the Taureg.
The politically marginalised Taureg sub-nation have been fighting for recognition and autonomy for decades. The destruction of local ecological systems; the source of much of their cultural and economic livelihood, has been caused by the mining of uranium. The Taureg, whose once unified civilisation had been divided among the countries in the Madgrib such as Niger, Mali, Libya, Algeria, Burkina Faso and Nigeria by various European empires in 1885 Berlin Conference, all face similar struggles. The Taureg's pastoral livelihood has been effected so badly, that many have been forced to migrate.
The divided Taureg sub-nations have for many years been united in their call for autonomy and 20-30% of their uranium revenue. They have made demands for human capital investment in their region of the Sahel (where much of the uranium is mined), in order to develop social and economic infrastructure to improve provisions for social justice and protection for famine and drought. Tactics however, have often differed, ranging from negotiation and dialogue, to the recent uprisings and co-optation by extremist groups.
Climate change across the Sahel, combined with the ongoing war and subsequent French-led invasion of Mali, has led to the displacement of the large number of the Tuaregs. There are no concise records of the environmental induced migration and refugee record of the Tuareg tribes. Nevertheless, the BBC estimated that more than 500,000 Tuareg people have fled their homes in Mali alone, since fighting erupted in the north in January 2012 between a Tuareg rebel movement and Malian government forces.
According to UNHCR, more than 200,000 Malians have fled to other countries, with 300,000 internally displaced. The Tuareg are just one of many examples of the destructive nature of economic, military and energy security. Environmental degradation, economic collapse, conflict and migration are problems experienced in Britain, but are greatly magnified on the continent of Africa.
A recent front cover of New Statesman, described the French-led armies as being 'lured' into Africa. This complex of moral superiority is little more than a product of economic interests, just like any other advanced capitalist economies, while it scrambles for the crude oil and other form of energy sources in Africa, to secure its citizens and sojourner energy justices, we all become complicit because of our parochial cynicism about migrants and our income.
Meanwhile, energy security panic in the UK and in other advanced economies is the precipitation of both climate change and conflict-induced migration. The recent experiences of the Tuareg display a scaled down version of an imperial and environmental crisis, in which energy and national security, unless stopped, may lead to global human and ecological destruction.
2 Comments
Leave a Reply