This week in Ceasefire
This week in Ceasefire brings us an impressive collection of articles, interviews and blogs. Including exclusive interviews with Mark Fisher and Noam Chomsky, dispatches from the US and Latin America, new columns from Corin Faife, Dave Bell and Rizwaan Sabir and much more.
Editor's Desk - Posted on Tuesday, September 21, 2010 0:00 - 0 Comments
Dear Friends,
This week in Ceasefire, a selection:
The Ceasefire Interview: Mark Fisher
Mark Fisher's book 'Capitalist Realism: Is There No Alternative?' is a persuasive diagnosis of contemporary society, an analysis of its political impasses and a call for fresh organization and thought. In a wide-ranging interview, from Spinoza to Deleuze to Wall-E, from Supernanny to post-autonomist theory, Ceasefire's Alex Andrews talked to Mark Fisher about his book, education, the internet and the prospect of moving beyond capitalist realism.
Read it here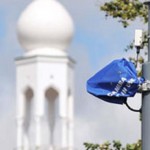 Sabir on Security: You can spy on me or ask for my trust, but not both
In 2007, the police installed a network of cameras around specific Birmingham areas. This was, they claimed, in order to fight against crimes such as drug-dealing. As the publication of a governmental report confirmed on Thursday, they lied. In fact, the cameras were used to spy on an entire community. In this week's On Security column, Rizwaan Sabir examines an extraordinary story of cynicism and incompetence and says that in terms of winning hearts and minds, the police has its work cut out.
Read it here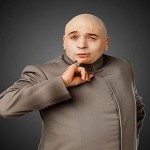 Modern Times: Battle with the beast
With so much going wrong with our world, we still find it easier to focus our resentment and antipathy onto one single avatar: "The Banker", "The System", "The Man". As a result, the BP oil spill disaster had a far bigger impact on the public psyche than the far worse ongoing effects of global warming. As Corin Faife argues in this week's Modern Times column, it might be time to come up with a better target: The Beast.
Read it here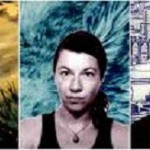 Music – Deserter's Songs: Hang on to Each Other: The Critical Dystopianism of Silver Mt.Zion
In this week's Deserter's Songs column, Dave Bell revisits critical dystopia through the music of the Canadian band Silver Mt.Zion, which expresses a juxtaposition of horror and hope better than any other he knows. Their pained, sorrowful and always beautiful music invites the listener to meditate on the horrors of US imperialism; the ineptness of Canadian politicians and the general "shit and dismay" of a world in which neoliberal capitalism has run amok.
Read it here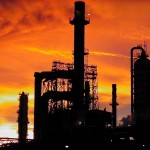 South of The Border: The view from Latin America
In the news this week in Latin America: Brazil's government bails out the Petrobras oil company, Mexican mayors escape to the US in fear for their lives, rising insecurity in Argentina according to President Kirchner herself and much more. Ceasefire correspondent Tom Kavanagh delivers his weekly round up of what's been going on south of the border.
Read it here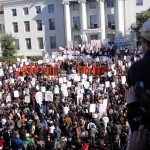 STATESIDE – The fight for public education in California
Last week, Mark Zuckerberg, the Billionaire founder of Facebook, announced a $100 million dollar donation to Newark's crumbling public education sector. Much of the media attention has focused on how this coincided with the release of The Social Network, a biopic casting Zuckerberg in a negative light. However, the much larger and more pressing issue was ignored: that of why the US public school system is so desperately reliant on private donations in the first place. Ceasefire's US correspondent Humza Tahir reports.
Read it here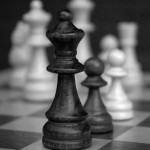 New: Chess Corner
In a new regular column, Chess Corner, Paul Lam, Ceasefire's very own chess guru, explores the enduring mystique of the chess world. Lam brings us the latest news on the various intrigues, rivalries, political machinations and, of course, epic duels. In his first column, Lam looks at what makes chess such a powerful obsession for so many.
Read it here
For our many francophone (and francophile) readers, Ceasefire is launching a new blog entitled… well, 'Le Blog'. This will bring you Ceasefire's trademark sharp analysis and fresh wit but en Francais!! In this week's instalment, Ceasefire's Canada correspondent Yassine Hamouni looks into what the fates of two women, Theresea Lewis, executed last week in the US, and Sakineh Mohammedi, facing death by stoning in Iran, tell us about how human sympathy is, very often, deeply shaped by the political.
Read it here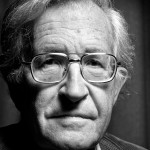 Interview: Noam Chomsky
In case you've missed it, our exclusive major interview with Noam Chomsky, the world's greatest public intellectual, who answered our questions on the Middle East, global warming, the financial crisis, the future of the left, Iran, and on why all states are unacceptable. Chomsky's views on the tea party movement, among other things, are likely to surprise many.
Read it here
You can subscribe to our mailing list by entering your email in the top right hand corner of this site and pressing 'subscribe'. You will receive monthly updates on all our new articles. No Spam, ever.
You can follow us on Twitter at: http://twitter.com/ceasefire_mag
If you'd like to get in touch with ideas, suggestions, or queries, or if you simply want to give us a piece of your mind, check out the contact us page.
Vive la Revolución!
Hich
Editor, Ceasefire
Leave a Reply