The Anti-Imperialist The roots of the Oxbridge whitewash
Recent figures have shown a startling lack of black students in top universities. But while the debate has focused on the important issue of race in Oxbridge admissions, Adam Elliott-Cooper shows that it has paid little attention to the institutional racism endemic to mainstream schooling in Britain today.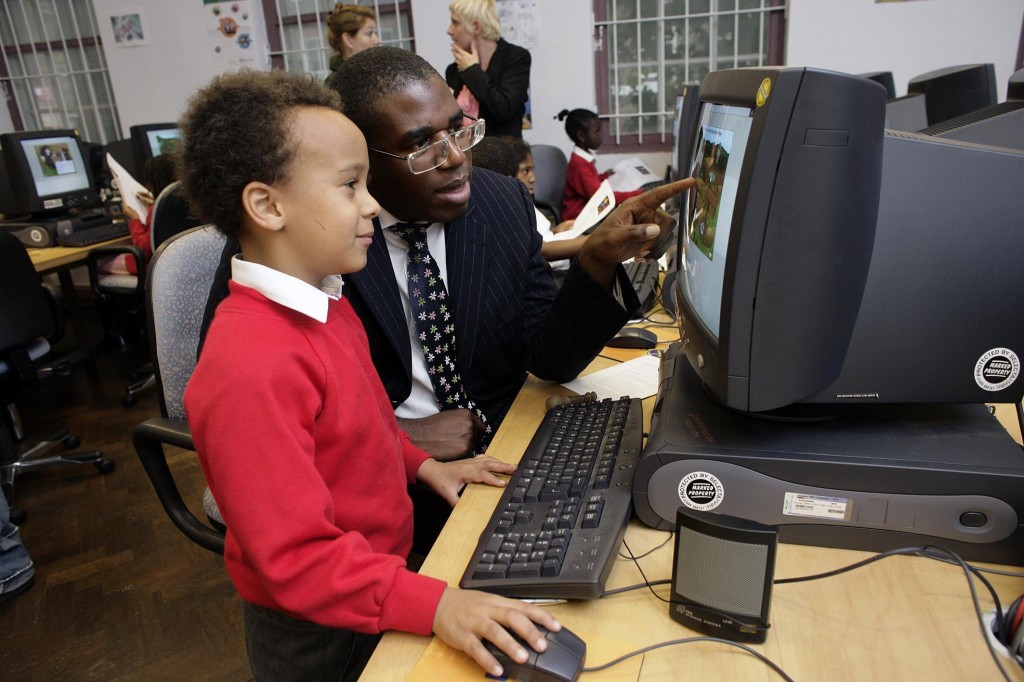 By Adam Elliott-Cooper
David Lammy MP has been at the centre of discussions on race and education recently, after his freedom of information request highlighted a deficit of Caribbean students in highest echelons of academia. But while the debate has focused on the important issue of race in Oxbridge admissions, it has paid little attention to the institutional racism endemic to mainstream schooling in Britain today. In 2008/9, the average GCSE point score for black pupils was over 10% below average. Mainstream explanations range between family, culture and social economy. But the black experience of education and learning, through colonisation and immigration, reveals historical explanations that continue to reverberate.
As we know, understanding the present situation of African and Caribbean people in the UK cannot be divorced from an understanding of how, as a group, they came to be here. It has been well documented that agents of the British Empire relied on religious manipulation, pseudo-science and a social anthropology in order to justify the political control and the violent repression of Africans in the Americas in addition to colonial Africa itself. It presented Africans as a homogenous mass of animalistic adolescents – physically powerful, hyper-sexual, dishonest and inherently less intelligent. This identity was maintained through writing the University of Timbuktu and the ruins of Great Zimbabwe out of Africa's history, in addition to violent repression, such as the torture and killing of any African slave caught learning to read or write.
In the late 1940s, before the formal colonial administrations were forced into dismantlement, the King formally requested the labour of his subjects in the Caribbean to assist in rebuilding Britain's economy and infrastructure after the destruction of WW2. However, underneath the opportunities for a new working life in the romanticised heart of empire, waited the same colonial assumptions which hastily embraced the black worker, but flippantly denied black intellect. Waves of African and Caribbean children were diagnosed with learning needs and behavioural disorders in a Britain where teachers told African and Caribbean children they had 'unrealistic aspirations', and the phrase "If you want a nigger for a neighbour, vote Labour" won a Tory MP his seat in parliament.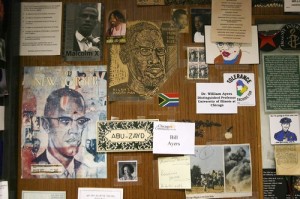 In the spirit of the activism and resistance of the 1960s, black-run education centres sprang up around the country. The Kwame Nkrumah School was set up by Hackney black teachers and the Malcom X Montessori Programme offered alternative learning for many youngsters. The Mkutano Project taught typing, photography and Swahili, the Melting Pot taught clothes making and Keskidee taught art and sculpture, encouraging black poets and playwrights. Roy Sawh ran a Free University for Black Studies and hostels for the unemployed and homeless such as Brother Herman's Harambee offered cross-generational sanctuary and guidance.
Many of these organisations crumbled, due to a combination of violent repression (mainly through police raids), media scare stories (one report claimed the Black Power movement was going to take over Manchester City Council) and co-optation. This involved the government offering organisations desperately needed funding, in exchange for watering down any militancy. If that didn't work, significant members of the movements were offered comfortable jobs 'advising' on race equality in government or voluntary sector. The aftermath of this political cleansing is paraded by so-called progressives in the race equality departments of the Home Office or the glossy reports of the Equality and Human Rights Commission. Grassroots movements for structural change degenerated into 'best practice recommendations' for social policy reform, the most radical of which have been heavily diluted, bureaucratically blocked, or simply ignored.
Today, Caribbean students still lag behind their white counterparts. Traditionally, a number of explanations have been offered: single-parent households, headed by the mother, have led to 'over-feminised' young men; lack of male fathers in the African Caribbean population 'provoke' young African Caribbean males to seek alternative father-figures, through 'street gangs' and commercial hip-hop culture; and so on. Supported by conservative black academics, politicians such as David Cameron have used these explanations to inform (or legitimise) their own policies .
But recent studies show that these arguments are seriously flawed. There is a marked lack of empirical evidence on the parental capability of African Caribbean single mothers and the impact of other male family members. Studies comparing fatherless males of African descent in Canada and the US in similar socio-economic environments reveal very different levels of educational success, indicating that factors other than fatherlessness affect young black males in school.
A study by the previous government concluded that "there is a weak evidential basis for arguing that 'street culture' has a more persuasive influence on black young people than it (or any other anti-academic youth culture) has on other young people." Not only is this accepted discourse substantially misleading, the study also observed that it potentially lends itself to racism: "Promotion of the view that cultural factors in black communities are to blame for bad behaviour in schools (a "deficit model") is likely to be used to legitimise both overt and subconscious racist perceptions of black young people".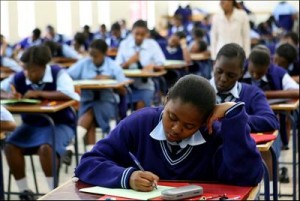 Teacher bias was long suspected, but only in the last ten years has concrete evidence emerged of its existence. And this bias isn't simply focused on one stage of school – it permeates the education system at a number of levels. In year 6, all pupils must take external examinations, which are blind marked by someone who does not know the child, thus eliminating racial bias. At the same time, teachers also assess the children in their class. According to a study by Bristol University, between 2001/2 – 2004/5, teacher assessments of Black Caribbean students were 5.6 points below their 'blind' SATs results. This figure was 6.4 points for Black African students, almost double that of the difference between teacher assessments and SATs for white students, which stood at 3.3 points.
The study proved that British teachers assess black pupils' academic ability far lower than their actual academic ability, at a rate far higher than (roughly double) their white counterparts. It is only with the 'blind' marking of KS2 SATs, in which an external marker does not know the child s/he is assessing, that we can see the huge discrepancy between teacher assessments and 'blind' test results.
Warwick University also investigated teacher bias by observing the proportion of Black Caribbean pupils who are entered for higher tier maths and sciences tests at age 14. Being entered for higher tier allows a student to be awarded as high as an A*, whereas being entered for foundation means the highest possible mark is a C. They found that for every three white British pupils entered for higher tier, only two Black Caribbean pupils, with the same prior attainment, were entered. These figures hold even when we account for gender, Free School Meals, maternal education, home ownership and single parent households, in addition to their prior academic attainment. Once again, teachers' assessments under estimate the academic potential of Black students. The recent Oxbridge findings indicate that these problems persist well into higher education.
The Warwick and Bristol studies looked at every state school in the UK, painting a bleak picture for black students. However, there are schools which have above average exam results for their black students, and their practices may enable us to help overcome the effects of institutional racism in schools without resorting to segregation.
As well as altering the curriculum to include the history, literature and culture of Africa and the diaspora, venturing beyond the suffering of slavery, colonialism and the civil rights movement, teachers in a 2006 study by Wolverhampton University stressed transparency, inclusion and co-operation in school policies relating to student relations and student-teacher relations. These approaches are perhaps as close as we can get to popular education (in which the classroom is democratised) in a large mainstream state school. It appears that the most effective remedy for institutional racism within Britain's current schools system is an honest recognition of its existence. This is not, of course, to attack teachers – but to recognise, as they themselves often do, that racism can play a role in the classroom. As one teacher in the Wolverhampton study explained:
"If you ask which races are the most and least clever, I think a lot of people will make a judgement about black people and put them near the bottom…. I think however liberal and anti-racist sometimes that can still creep into the teacher. You can't necessarily blame teachers, I don't think they want to do it, but I think sometimes that can be a factor in achievement"
It is important not to underestimate the challenge of making our current education system truly fair and progressive. But confronting embedded racism will surely be a positive step. As the recent Oxbridge findings demonstrate, such a confrontation is, by now, well overdue.
Adam Elliott-Cooper, a writer and activist, is Ceasefire Associate Editor. His column on race politics appears every other Sunday.
8 Comments
Leave a Reply