Counterpoetics | FOR TALHA AHSAN
In this month's offering, Ceasefire's poet-in-residence Dominic Fox pays homage to Ceasefire's poet-in-prison, Talha Ahsan, detained without charge for almost six years, and currently facing the prospect of extradition to the US.
By Dominic Fox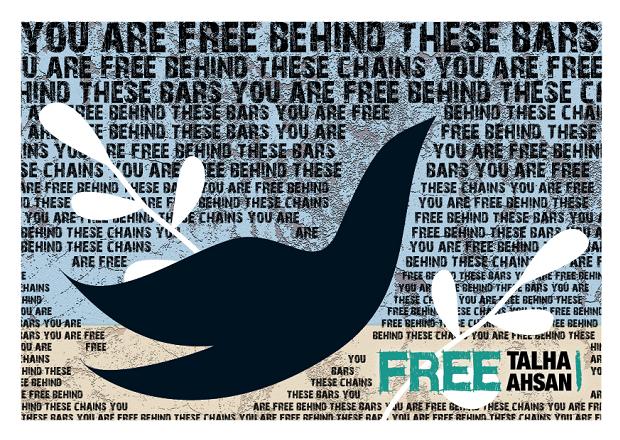 We – poets –
are feckless creatures.
The perfections of scripture
are not in our line –
I say scripture: recitation,
perfection of recitation, the voice aligned
at once with its deepest impulse, everything
coming out right –
We stammer our verdictives, on which force
pivots, may lose its balance. I'm not sure
that's what you need to hear.
I would be with you
somehow, if in profession only.
It is one thing to be the fool
we all are, another to be taken
for an asset. Oh Talha, by the mercy
of whatever God, come through in safety;
by men's mercy, though it cannot be
depended on, be plucked out from the eye
of tyranny; be back amongst us soon.
Please visit freetalha.org to find out how you can help.
Leave a Reply