feminism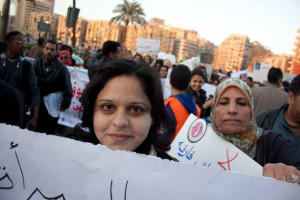 Sara Salem traces the history of the modern feminist project, and explains why the theory of intersectionality allows us to decentre elite Western feminism
Yanar Mohammed, one of Iraq's most prominent feminists, speaks to Ceasefire deputy editor Musab Younis about the Arab Spring, the withdrawal of US troops and the prospects for democracy and equality in her country.

In her latest column, Sara Motta argues that the feminisation of poverty is becoming a feminisation of resistance, particularly in the Global South. What lessons can we learn from these struggles?

In the second of his two-part essay on the relationship between feminism and imperialism, Sebastião Martins argues that Afghani women, far from being the much-vaunted beneficiaries of NATO's occupation of their country, are in fact its main victims.

On international women's day, Ceasefire columnist Sara Motta offers some reflections on why we urgently need a radical feminism for our movements of resistance.