assad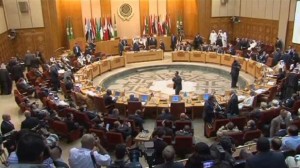 In a exclusive essay, Chris Doyle, prominent analyst and commentator on the Middle East, surveys the situation in Syria in the wake of last week's Arab League plan. The prospects for a swift resolution, he warns, are slipping away.
"By arresting schoolchildren, the regime caused protests in Dara'a. By killing protestors, the regime caused protests all over the country. Those who first called for reform now call for the fall of the regime." Syrian-British novelist and commentator Robin Yassin-Kassab diagnoses the repeated missteps and miscalculations of the Assad regime, and says change, no matter how protracted or tortuous, is now inevitable.

In his latest column, Kateb Salim takes a look at Syria, where Bashar Al-Assad's faltering attempts at stemming the tide of anger sweeping his country are threatening to unlock a pandora's box of uncertainty and chaos.