Analysis | Shukri Abdi's death should be a catalyst for radical social change
Last month, Shukri Yahya Abdi, a quiet, timid 12-year-old girl and refugee from Somalia, was found dead in a river near Manchester. Remi Joseph-Salisbury reflects on a tragedy that speaks volumes about the state of our politics today.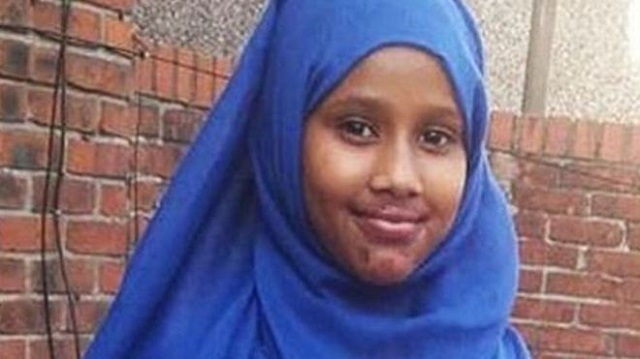 According to her family, Shukri Yahya Abdi was 'quiet', 'timid', and 'focussed on her future'. She came to the UK as a refugee from Somalia via the Dadaab refugee camp in Kenya. Two years after her arrival, at 12-years-old, she was found dead in Greater Manchester's River Irwell a month ago, on the 27th June 2019. While the police have been quick to deny any suspicious circumstances, the family remain adamant that things do not 'stack up'. As they've argued, she was miles from home and wouldn't willingly enter a river given that she couldn't swim.
Regardless of how she came to drown in the river, Shukri's story is a tragic one that should send shockwaves through our society. It should spark introspection within our institutions. Pointing to a litany of issues around education, policing, and criminal justice, Shukri's life and death should be a catalyst for radical change. Instead, it already seems to have slipped out of our news-cycle, apparently unworthy of widespread moral concern. What does this lack of concern say about our society?
Shukri was the victim of bullying at school. According to her aunt, the bullying was so severe that, on one particular occasion, a teacher had been compelled to remove Shukri from the school for her own safety. Damningly, although it appears that Shukri's mother had raised concerns, there have been claims that the school failed to take her safeguarding and wellbeing seriously.
It seems incredibly likely that Shukri's identity – as a Black Muslim refugee girl – made her particularly vulnerable to bullying. As a 2018 report for UNICEF shows, this is certainly not the first case of a refugee child being bullied in a UK school. Just last year, a harrowing video circulated of a young Syrian boy being pushed to the ground and having water poured in his mouth. It later transpired that this was the culmination of years of bullying, and recent reports suggest the family are still struggling to come to terms with the impact of his torment.
There is a clear issue with racist, Islamophobic, and specifically anti-migrant bullying in our schools. Whether the bullying led to Shukri's death directly, indirectly, or not at all, it clearly impacted upon her life. In honour of Shukri, race-conscious interventions – centred on the most marginal – need to be put in place to transform our schools. Placing anti-racism at the centre, this would mean the introduction of robust school policies to tackle racism, and a comprehensive overhaul of the curriculum. Drawing upon Runnymede's 'teaching migration' resources, this overhaul should include a reckoning with legacies of displacement, colonialism and white supremacy. Such change could encourage students to reflect upon contemporary racial conditions and realise that, as Ambalavaner Sivanandan put it, 'we are here because you were there'.
Whilst schools can and should be a driver for social change, we should remember that racisms are not confined to schooling. The bullying facing migrant children is reflective of a wider culture of xenophobia, Islamophobia, and racism that permeates the very fabric of our society. Whilst Brexit was a symptom, rather than a cause, of this culture, it has undeniably acted to intensify and legitimise a climate of intolerance in the UK. Our political and popular discourses, as well as our media, are replete with barely-hidden racist sentiments that have very real implications for our everyday lives (and sometimes – as in cases like Jo Cox and Mohammad Saleem – deaths).
As our new prime minister has refused to call out Trump's recent tweets as racist, the suspicious circumstances surrounding Shukri's death – as a young Black Muslim refugee girl – cannot be easily disentangled from racist political discourse. Doubters need only look to the references to far-right icons and ideologies in the manifesto of the Christchurch killer, the shouts of 'Britain First' that preceded Jo Cox's murder, or the direct references to Trump and Brexit in secondary school bullying. It is no surprise that a 2016 report by the European Commission against Racism and Intolerance connected a rise in racist hate crime to racist political and media rhetoric. Honouring Shukri's memory would mean far greater scrutiny of our politicians, and our media, and a widespread commitment to tackling the racism and Islamophobia that proliferates across our society.
In their clear disappointment with Greater Manchester Police and the Criminal Justice process, Shukri's family reflect longstanding structural issues: justice is too often the preserve of white people, and the police too often do not serve Black and Brown communities. Not only are Black and Brown people over-criminalized, when they are the victims of crime, they are less likely to get the support that they need. According to Shukri's uncle, the family's experience is following this all-too-familiar pattern.
As Black communities have long since known, and as the 1999 Macpherson report showed, the police and Criminal Justice System are institutionally racist. Whilst Britain's most senior police officer says this is no longer the case, the evidence suggests otherwise. Justice for Shukri Abdi would mean acceptance that policing is institutionally racist and – importantly – concrete action to bring about the radical (rather than piecemeal) change needed. This cannot be about merely introducing a few more people of colour into a rotten system but must be about questioning the very foundations of policing.
Greater Manchester Police's rapid jump to deny any suspicious circumstances is sadly indicative of an institution unwilling to grapple with the deadly realities of its own, and wider society's, racisms. That the media have so readily accepted this narrative points to the worrying lack of public scrutiny that policing receives. When the victim is a person of colour, a Muslim, and a refugee, concern over policing practices seem even more starkly absent.
If granted the respect she deserves, the death of Shukri Abdi could be a catalyst for meaningful social change across society. However, in a world where Black lives are so readily disposable, it is no surprise that Shukri's story is not being given the attention it warrants. It is incumbent upon those of us committed to a vision of a better world to keep her story alive.
#JusticeforShukriAbdi
2 Comments
Leave a Reply