Sabir on Security The Police: law enforcement or a law unto itself?
When video footage showing Sergeant Mark Andrews dragging a 57-year-old woman and hurling her into a cell was aired by the media, there was much needed condemnation. However, the euphoric feeling of justice served wasn't to last. In this week's column, Rizwaan Sabir takes a look at yet another case of Police unaccountability.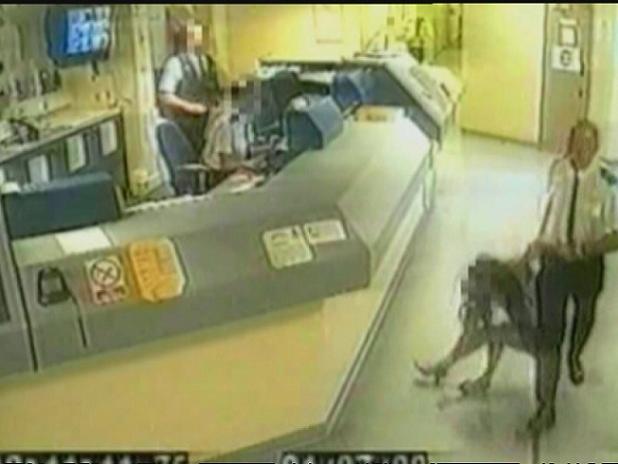 By Rizwaan Sabir
When video footage showing Sergeant Mark Andrews dragging 57-year-old Pamela Somerville by the arm and hurling her into a cell was aired by the media, there was much needed condemnation of the behaviour and attitudes of police officers towards suspects.
This time, everyone thought, the inhumane and heavy-handed behaviour of the police would not go unpunished, thanks to the expected, but honourable, actions of another police officer who reported Andrews to seniors.
The video footage clearly showed Andrews dragging Somerville by her arm across the custody suite floor and hurling her into a cell. Somerville banged her head and lied unconscious for a short period. She awoke and stood up. Blood poured from her head and onto the floor. She cried for help and banged her cell door until it arrived. She eventually needed stitches to her face because of the violence she faced at the hands of Andrews.
Andrews was under suspicion of assaulting by causing Actual Bodily Harm (ABH) and was duly arrested. He was suspended from Wiltshire Constabulary, of course with full pay and benefits, before being charged and convicted for ABH. He was sentenced to six months in prison.
His conviction and imprisonment were seen as rare examples of the law being applied to police officers in the same way that any ordinary individual would be processed and dealt with. Moreover, his case proved that the police should be, and were, accountable to the same laws they're entrusted to uphold. This was a victory for those who had faced injustice at the hands of the police but had never seen it being served.
However, the euphoric feeling of justice served wasn't to last. Andrews filed an appeal and, after serving just six days in prison, the judge allowed him to be unconditionally bailed from prison while this appeal went through the Courts. Despite all the damming video evidence that quite clearly showed the anger and violence that Andrews employed toward Somerville, he was cleared of any criminal wrongdoing and released from prison. Andrews was a now a free man.
The appeal judge decided that the injuries sustained by Somerville "were probably caused by her falling to the floor after letting go of the door frame", rather than Andrews' attitude and behaviour on the night of the assault.
The BBC reported Somerville's comments on the Appeal Ruling as – "disappointing". A more appropriate response by Somerville should have read as follows:
It is deeply regrettable that an individual who was given power and command in his role as a police officer and assigned the responsibility of treating members of the public with respect and virtue, regardless of what crime they were suspected of having committed, would get away with such violent behaviour and actions.
The Court's decision is an insult to due-process, justice and equality of treatment at the behest of the law. It is an insult to those people who think that the police are accountable to the law and answerable for their actions in the same way that ordinary members of the public are. The decision to release this man from prison is, yet again, one more example of police officers being beyond the reach of British law.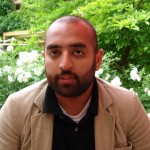 Rizwaan Sabir is a human rights activist and doctoral researcher at the University of Strathclyde. He is researching the role of Islam in British and Scottish government policy, with a special focus on counter-terrorism.
In May 2008 he was detained for six days as a suspected member of al-Qaida for being in possession of primary research literature. He was released without charge.
His column on counter-terrorism and security appears every other Friday.
7 Comments
Leave a Reply