Music | The Riots: A Grime Perspective
Like much social unrest, the music of the streets has drawn its own narratives of the revolts in August 2011. Terence Elliott-Cooper picks out some of his favourites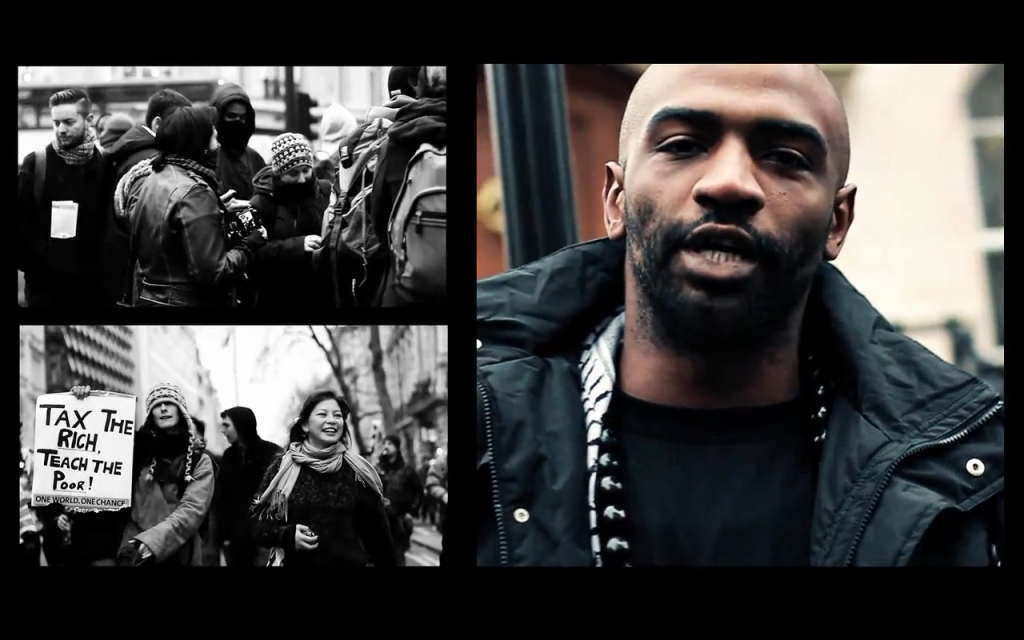 Cultures which emerge from the Black working classes, from blues to hiphop, have long been condemned as regressive or simplistic. While Tempa T's 'Next Hype', or Lethal Bizzle's 'Pow' may be what middle England views as the 'soundtrack' to last year's riots and student protests, other hip hop and grime artists have been vocal about the causes and implications of the riots. Fans of Plan B's debut album 'Who needs actions when you've got words' will be pleased to hear his new song 'Ill Manors', released last week, has gone back to his original style of grime; gritty, uncompromising and exceptionally clever.
Ill Manors is the first track from his upcoming album of the same name, and is the soundtrack to his upcoming directorial debut of the film 'Ill manors'. The song takes Plan B away from his Strictland Banks character and back to the Plan B grime fans loved, the working class rapperfrom Forest Gate. 'Oh look there's a chav/that means council housed and violent' is one of the best lines in the song, putting bluntly the way young, working class people are casually demonised by mainstream society. Boris Johnson, the Olympic Games and the closing of youth services are all issues drawn upon, and thus the song has received positive reviews from The Guardian and The Independent.
At the TEDxObserver earlier this month Plan B gave an interesting talk, clearly expressing his thoughts on the issues raised in Ill manors. He showed the audience a picture of a young male in a Burberry cap, and asked them what they thought it was a picture of; they at first replied 'you', then with 'chav'.
Other grime artist's responses to the current climate have not been recognised on such a scale, but are highly revered in the scene. Veteran Ghetts released a free mixtape entitled 'Momentum' which also showed a shift in his mentality; it combines his aggressive flow with some intimate reflections on the content of his lyrics. 'Insight' and 'Story of the Pauper' are two particularly good tracks, showing the softer side of Ghetts as seen on 2007's 'Ghetto Gospel', and are a taste of what to expect on his forthcoming album with Rapid, 'Paint the town red'. Music continues to flow from what some would describe as UK's group of 'conscious' mcs, with English Frank and Mic Righteous both releasing mixtapes, and Logic and Last resort collaborating on the album 'True talk'.
While more mainstream grime artists have been adopting a critical approach to socio-politics, calling for employment, education and social welfare, more radical artists have taken their demands further. MIC Righteous is soon to release a mixtape, with Logic and Last Resort also collaborating on the newly released 'True Talk'. The People's Army as they are sometimes known, are currently on tour promoting the album.
English Frank does exactly what his catchphrase 'free the realness' states, and spits over hip hop beats with a distinctive style, and Mic Righteous delivers his flow with the articulation his fans have come to expect. Logic's post-riot single 'Dangerous Times' where street violence is juxtaposed with the need for young people to riot for revolutionary socio-political upheaval.
Logic ft. Big Cakes, Cerose and Badness – Dangerous Times

However it is collaborator Lowkey who has produced, in my opinion, the best tune in response to the riots, with Soundtrack to the Struggle's 'Dear England'.
It deals directly with the issue of the shooting of Mark Duggen, and Lowkey's clarity and variation in flow is what makes him one of the best independent UK artists at the moment. He seamlessly intertwines the looting of imperialism, the need for social cohesion and the violent nature of the nation state into a thought provoking account of the revolt last August.
Lowkey ft. Mai Khalil – Dear England

The overlapping of different artists, from a critical reformist to a radical revolutionary approach to issues listeners can relate to indicates a promising future for the UK Hiphop and grime scene. And with rap heavyweight Akala also due to release a new mixtape entitled 'Knowledge is power volume 1', grime fans have a lot to look forward to.
3 Comments
Leave a Reply