Review – Takk, by Sigur Ros
Iceland has a proud tradition when it comes to producing quite remarkable musical talent, and Sigur Ros's latest offering is no exception.
Hich Yezza. February 2006.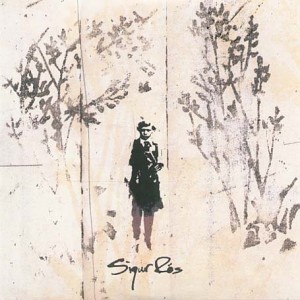 Iceland has a proud tradition when it comes to producing quite remarkable musical talent. Of course, if Icelandic music was a movement, "original bordering on the insane" would be its motto because insanity (in the best sense of the word) and originality are the twin key concepts you'll need to keep in mind when sampling the delightful output of this mysterious intriguing land.
Naturally, we have to say something about Bjork: that most obsessive-obsessing of songbirds, whose debut album regularly features in the all-time-favourite lists that litter pop and rock magazines week in week out, and it seems almost impossible to understand Sigur Ros without going through the Bjork induction course. That's not to say the music of the former is a derivative attempt at emulating that of the latter – nothing could be further from the truth. There are parallels and crossed paths, but the same could be said for the Beatles/Pink Floyd or Leonard Cohen/Bob Dylan, and no one has ever accused any of these of being a copycat (actually, someone has, but that's another story altogether and, of course, I'll be telling you all about it in the next issue of this magazine).
Sigur Ros's new album Takk is quite the creature. When you hold the CD case in your hands it feels (to me anyway) like you're holding something alive, something that has intent: something that has soul. When you actually put it on and close your eyes, something within your very core is hit hard, and fast. These are not songs, not in the normal sense of beginnings and ends and choruses and bridges and so on. No, this is quite a different sort of beast. The tracks are standalone worlds that you can almost swim right through.
For instance, the not-quite-anthemic-but-getting-there euphoria of 'Hoppippola' forms a brilliant answer to the quasi-hypnotic chanting of 'Saeglopur'. The best track for me is the optimistic sound-feast of 'Neo Blodnasir' very narrowly ahead of the more radio-friendly 'Glosoli'. 'Gong' is one of the few curiosities on this album (curiosity being a very relative term in this context) – it doesn't seem to know whether it's a grand symphony or an attempt at mature Peter Gabriel pop – but it's an interesting piece all the same.
The high-pitched exhortations of Jónsi, the fantastically-exuberant lead singer on 'Milano', save the track from being a mere straight-to-art-house-movie-soundtrack instrumental. Three years after their breakthrough album Agætis Byrjun declared to the world their clear intentions to be taken seriously as craftsmen and not just entertainers, (in the same way Bjork famously declared herself to be a "sound scientist" rather than a musician), this album comes along to raise the stakes even further. Sigur Ros, it seems to be saying, is a philosophy of sound, not just a musical outfit, and in this context our reaction as an audience, as bewitched spectators, would probably be to echo the sentiments of the title track "Takk" which is, after all, the Icelandic for "Thanks".
Leave a Reply