Poem | 'Confined'
A Valentine's poem, from acclaimed Palestinian writer Ahmed Masoud.
By Ahmed Masoud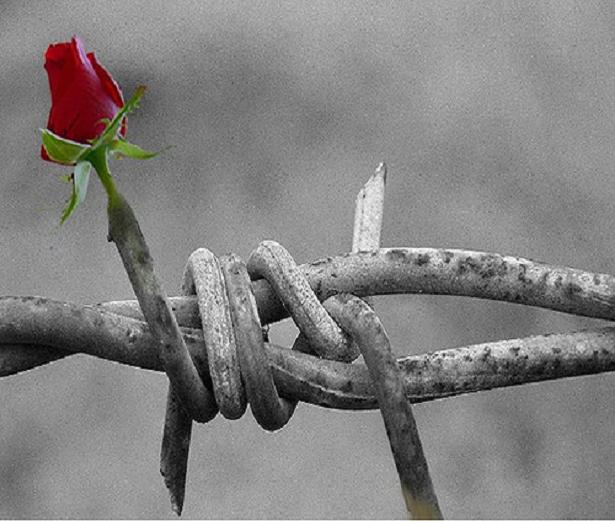 In her eyes, stillness
In her eyes, promises
In her eyes, hope remains.
Nothing but comfort
no battles of life, no pain of the past, no worries of the future
nothing but an oath of happiness
She speaks softly in my ears, whispering dreams
spreading her arms around me, wrapping me up with gentleness away from fear,
away from struggle.
Her smile is the joy of my day, soft, tender and ecstatic
a jubilation of victory, embroidery of my life.
In her eyes, pride
the sea colour invites me to sail far from wounds I have known
from the shouts of many, from checkpoints and wired fences,
from oppression and the silent scream of pain, from muted tears
from slaughtered souls.
In her eyes, I see myself
a human again
In her eyes, my love dwells
Leave a Reply