Opera ­Paul Daniel: An Interview
In an exclusive interview, Ceasefire's opera critic, Paul Guest, speaks to acclaimed conductor Paul Daniel, on the new production of Mozart's The Marriage of Figaro at the English Coliseum.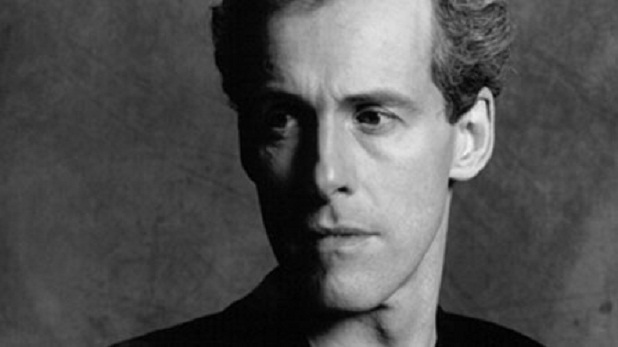 Paul Daniel is no stranger to the London opera world nor is he a stranger to Mozart's The Marriage of Figaro, which he will be conducting from Wednesday (5th October) at the English Coliseum. Actress Fiona Shaw will direct this new English National Opera production.
This season, Daniel will also conduct the UK Premiere of Judith Weir's new opera at Covent Garden, which he told me a little about – "Judith Weir's new piece… it will surprise people, I think- it's not how people usually conceive of contemporary opera, difficult and not immediately accessible, but it's different".
As our conversation turns from the ideals of new opera and its future, we find ourselves talking about the English National Opera: "There is a need for people to get up to date… we need to have that courage" And courage, it seems, is something that the ENO has in abundance with the premiere of Nico Muhly's Two Boys and, of course, its radical new season, which presented numerous new productions over revivals, a brave choice.
Le nozze di Figaro, (The Marriage of Figaro) is one of these new productions. The supremely experienced Daniel has already conducted many productions of Figaro, but how contemporary can he make it? "Every year is different… the approach is different depending on when we do it, in terms of how the singers approach the lines, and it feels completely contemporary"
As we discussed the libretto further, it was clear that Daniel had a modernised view on this old work, but develops his own point about how contemporary you can make Figaro – "The news stories of Dominic Strauss-Kahn for example, he could be compared to the count… people rush to the newspapers or read his articles online in order to follow the outrageous stories… that is opera"
We dipped out of Figaro and digressed into conversation about some of the more contemporary librettos and works that are hitting London's opera scene, suddenly alighting on a fascinating little opera (which unfortunately he had missed,) that I had seen in Hackney called Manga Sister, composed by Harry Blake.
Daniel compared this type of Industrial Estates venue to Mozart's career: "Mozart was liked, loved and hated in Vienna… I think he was a nuisance for a lot of people, he didn't have a great success with Figaro and then a massive success with Don Giovanni in Prague and he went back to Vienna where he wasn't particularly welcome and meets librettist Schikaneder, who has this hut outside of the city boundaries and they performed The Magic Flute there and back then you would have had to have travelled down backstreets and dark alleyways to get there".
Daniel has always been aware of the changing opera scene in London being the English National Opera's former music director, and now we began discussing the ever changing industry, "I think opera has become intolerably posh, in one sense, I don't mean as in Covent Garden or the opera house, but the way the art form is presented, we watch opera as museum, we collect the experience and there is a danger that it won't live on which is one of the great things about this Figaro because Fiona [Shaw] has done a great job."
And then, of course, the ever-changing stance of the English National Opera "I think, here [English Coliseum]… has been a dead place performing dead opera for many years and now it's one of the liveliest theatres in London" And Covent Garden too? "There is always a healthy competition with Covent Garden." We also spoke about the new Director of Opera, Kasper Holten, whom Paul Daniel knows very well (when the topic is first raised, he responds with a confident "Bring it on").
Daniel seems to admire those characters in opera that want to bring something new to the world scene and one of the directors he does admire, and spoke highly of, was the newly appointed Associate director of Opera, John Fuljames, previously the artistic director of the Opera Group, another pioneering opera company. "I love his [Fuljames'] energy, he is very calm and very focused and wants serious work, and he's not out to make a splash"- Perhaps there is a partnership we have yet to see emerging?
Back to the English National Opera: I ask him why he still loves to come back, "There is a fantastic feeling of energy running through this opera house," clearly a man deeply embedded into ENO's foundations. "This is my second new production of Figaro," he adds, his first being "Figaro here in 1991 directed by Graham Vick with Bryn Terfel and Joan Rodgers, an amazing cast and so a big stamp in my head."
He warns against the dangers of just regurgitating the same interpretation and ultimately the same Figaro every time you come to it. "When you get older, you have to be careful… It becomes different when working with different people… The potential for banality in your work is huge, but it's a risk".
He speaks of his fresh approach: he had decided that "this time I'm going to make completely different decisions- even yesterday morning I changed a crescendo on a certain phrase that I have always performed, but I reassessed and thought I'm not going to do that crescendo and it's a comment on what she has said and what she is going to say in 'Dove Sono'" He then starts to recite a quote from The Wasteland, which reads "Old men ought to be explorers," calling those words his 'stimuli'.
The English National Opera invites a host of talented young singers to join its ranks, rightly so, but is that ever a hindrance to you as a conductor? "It's a joy to work with the young singers- sometimes you have to play daddy… Their energy is incredible".
Going back to the TS Elliot quote, he says the young singers are explorers too: "It's thrilling to work with people who want to explore, for example Kate Valentine; we were rehearsing "Porgi amor" I explained to her that I really didn't want her to perform an appoggiatura there, because it's such a sad moment and she disagreed because of Susanna's courage and thinking about it. Actually, it's just me, I need to move my needle, emotionally speaking, in a slightly different way because I've got a singer who's really interesting, who is coming at it from her own experiences of life and every cast member here can sing the backside off of these roles".
"There is a great dynamic"
And of course, director Fiona Shaw. Has there been conflicts? "You spend a lot of time making sure there are not two sides, her drama with my music… As an actress she knows what to do on stage…She reads the whole thing dramatically, which is sometimes incredibly helpful to me as a conductor because I can re-evaluate… the director and conductor are almost like a married couple"
Daniel remembers a time when discussing with Fiona Mozart's place in our thoughts, "With, I hope, healthy disrespect, on one page we can hear Mozart's emotional immaturity and then we suddenly are plunged into his emotional maturity on the next page. Now, we have to think- Is Mozart a bit of a dick? Or are we just not living with his time or thoughts? – He always surprises me."
I think this encompasses Daniel's complete re-assessment of Mozart's music with the help of dramatist Shaw at his side.
What does Figarooffer? "Musically, it's like an incredibly highly charged ride, you are definitely in an open top car with your seat belts off, not a BMW with all the bells and whistles, with leather seats and the windows done up"
"I hate it when there are productions that sit on this manure pile of tradition- you smell it and we feel good about it, oh it's awful…Don't rely on your experience" He yawned at this prospect, as if to say, as an audience member, my experience is completely worthless – perhaps that is some advice in itself on how to approach Shaw's production of this timeless piece.
Mozart's 'The Marriage of Figaro' runs until 10th November, at the English Coliseum.
Leave a Reply