Special Report | North London council to evict 1,500 tenants in crackdown on "unauthorised" living
In January, Haringey council revealed plans to evict hundreds of tenants from three sprawling industrial sites in Tottenham, after discovering private landlords had been renting commercial warehouse spaces to a young, London creative community for over a decade. The plans have sparked outrage from residents who are now fighting back to save their homes, and in many cases, their livelihoods.
By Tabby Kinder and Michael Pooler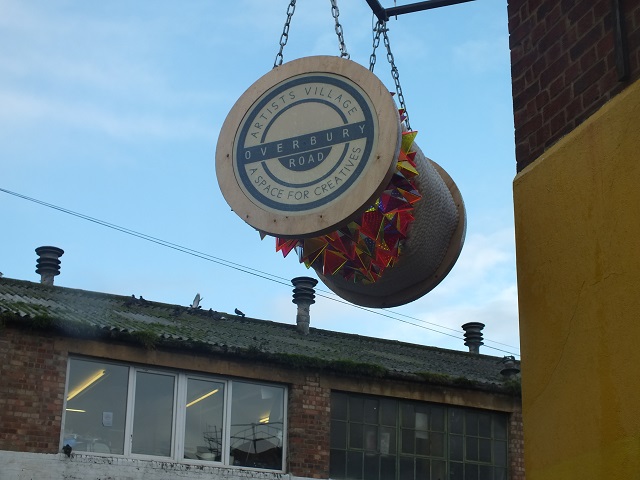 In January, Haringey Council in north London revealed plans to evict an estimated 1,500 residents of industrial warehouses in a crackdown on landlords illegally renting out commercial spaces as residential accommodation.
The plans to evict the two sprawling former industrial estates in South Tottenham (and the £600,000 of taxpayer's money earmarked to carry them out) were made public following the council planning department's discovery of 322 warehouse units containing a minimum of 727 "unauthorised" bedrooms being rented illegally. Council officials claim the properties are in poor conditions and unsuitable for living – many without windows, adequate kitchens or bathrooms, lacking proper fire safety regulations, and housing up to 20 people each.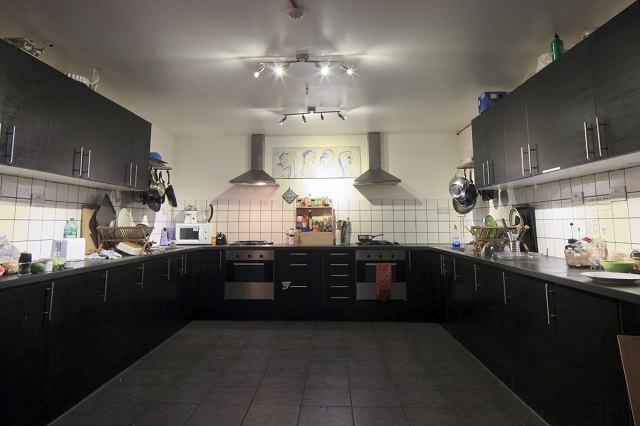 The proposals will spell the end of the village-like neighbourhood for the people who live on one site covering Overbury Road, Catwalk Place, Eade Road and Cara House, some of whom have called these warehouses home for up to a decade. "People who have lived here for a long time have inroads into the community," says 39-year-old Jay, who has lived in Tottenham for 20 years and in one of the conversions on Overbury Road for six-and-a-half. "People who were born and bred in Tottenham live here as well as hundreds of others from all over, young and old; it's its own community."
The move could also harm a local micro-economy spawned by the estate, as swathes of self-employed artists, musicians, craftspeople and entrepreneurs say they rely on the 'live/work' workshop and studio spaces afforded by the warehouse set-up. Each day a neighbourhood Facebook group buzzes with offers and requests of services ranging from plumbers to graphic designers to tailors.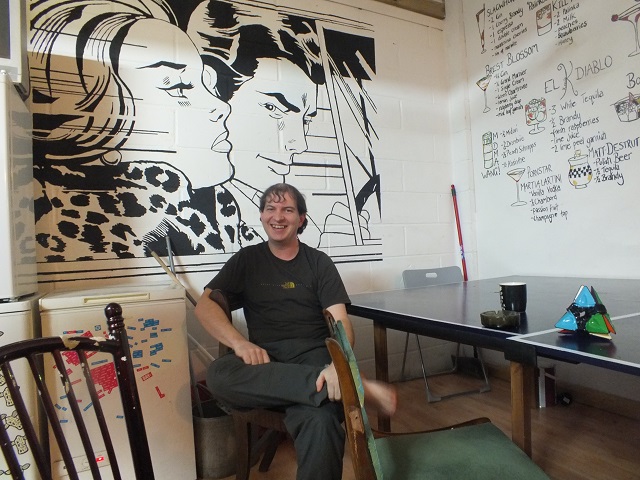 "Without the cheap office space and networks of people I couldn't have set up my business," says Helen, who runs a digital technology start-up. Like many residents, she was wary of giving her full name due to worries about the impending evictions. Danny Taylor, 35 (pictured above,) a web designer, spoke similarly about working from home: "My housemates and I use our living space for 'creative days', where we all use our trades to work for each other, and in the week I have my own studio space here that I work from. It's a house full of working professionals."
But the privilege of living in one of these ad-hoc spaces doesn't come cheap, and rents have gone up in recent years. With £500 the lower-end of the asking price for a room, a back-of-the-envelope calculation suggests that the one or two landlords believed to own 70% of the buildings in question are making upwards of £4 million a year in rental income.
The story goes back to the 1990s, when the local textiles industry in the N15 area went into decline as the 'rag trade' was lured abroad by cheaper labour, leaving warehouses empty. Building owners began letting the former factory floors as cheap studio spaces that artists adapted to double up as makeshift dwellings, and as demand rose, the spaces were converted to accommodate for more and more tenants.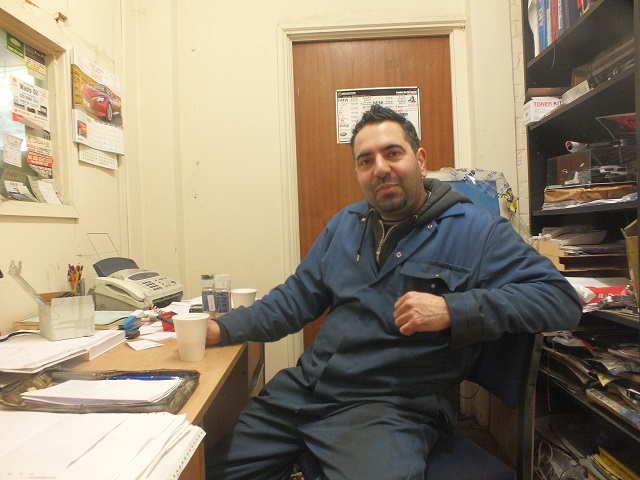 "There's an array of people always working on creative projects. Industrial spaces seem to attract industrious people," comments musician Ellis Gardiner, one of Overbury Road's longest-standing residents who moved here 14 years ago and now does property and environmental management on behalf of Provewell Ltd, one of the biggest landlords in the area with 760 tenants.
"Two indicators of community safety in sociological terms are how many neighbours you know by name and how closely you are associated with your property. We score highly on both here".
Now the tenants of this close-knit neighbourhood face mass evictions as Labour-run Haringey council seeks to return the buildings to their original commercial use in the hope that they can encourage businesses to come back to the area.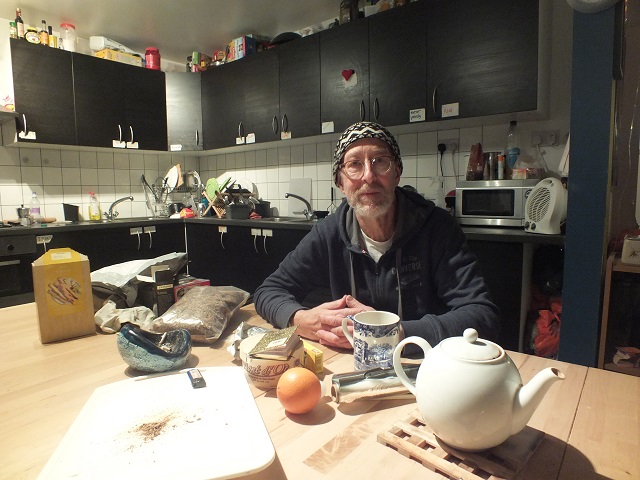 Yet residents claim it's delusional to believe they can coax big name employers back to South Tottenham – listed on the European Deprivation Index as one of the most deprived areas of the country – particularly when parking limitations, restrictions on HGVs and high congestion in surrounding Manor House and Stamford Hill make the area an uninviting place to set up shop.
Of course, the council is stuck between a rock and a hard place when it comes to balancing housing needs with encouraging job creation in the borough, which has the second-highest proportion of unemployment benefit claimants in London. But businesses aren't exactly queuing up to take over the units says P. Christofi ("Chris") who has run a garage on Overbury Road for 16 years.
"When I opened up here, the whole street was dress manufacturing businesses, but half of them liquidated every six months or so with debts," says Chris. "Manufacturing went abroad when rents got higher in the '90s and the rag trade got affected badly – a lot of commercial businesses won't be able to afford the high business rates in the area and the council probably receive a lot more now in council tax than they would otherwise."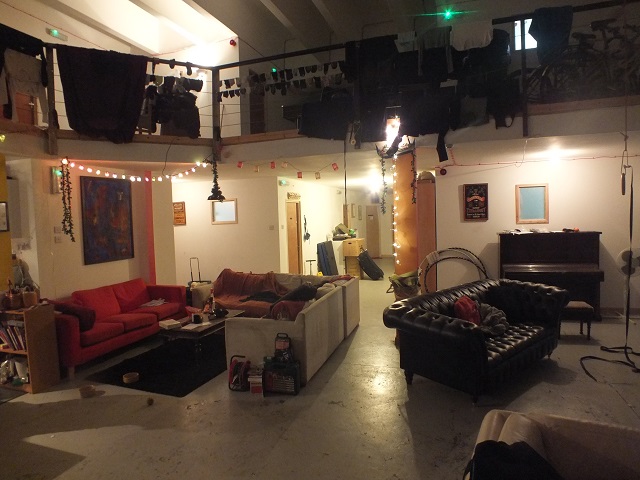 Chris echoes a sense among residents that the council is trying to turn back the clock by imagining mass employment on open-plan factory floors, a paradigm of industry that has largely disappeared from Britain. Insisting on the area being an 'industrial zone' ignores the reality that dozens of small businesses already operate out of there.
Though the question of when exactly Haringey Council first became aware of the 1,500 "unauthorised" residents in the borough remains a matter of debate  (after all, they've been collecting council tax and picking up waste from some of them for more than a decade) the issue eventually came to the fore following a fire at one warehouse on nearby Hermitage Road last year, after which the fire brigade immediately condemned the building for lack of fire escapes and exits and gave tenants two hours to leave.
This sparked investigations that led the council to conclude "more often than not the buildings are not fit for habitation – with no means of escape in an emergency; poor sanitation, and a lack of basic facilities for residents who deserve better." And they believe that "overcrowding in the units can also cause problems with noise nuisance and litter for people living in nearby houses."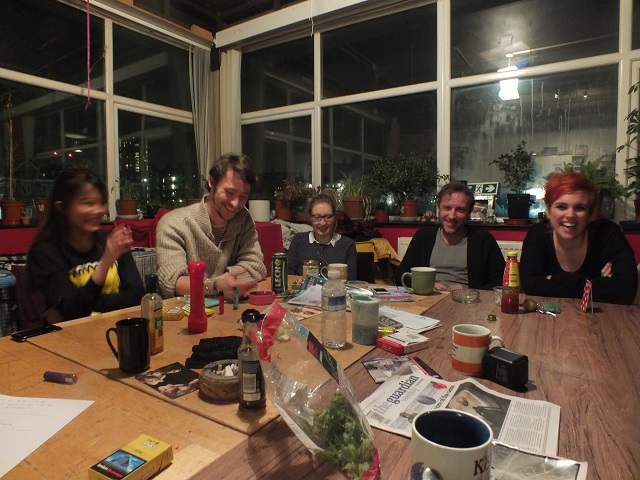 While health and safety concerns might lend a sense of legitimacy to the eviction plans, residents vehemently contest the idea that they're "consigned to poor, insanitary and potentially dangerous living conditions" (a phrase used in the council's report). In fact, a number of residents claim conditions are far better than in normal rented accommodation.
"This is the private rental market," says Bram, who lives in a colossal flat with 13 others in Cara House, a converted high rise office block. "We're not forced to live anywhere, if we didn't feel safe we wouldn't be renting this place." With an unlikely job in risk management – the majority of tenants are in the creative industries – Bram feels well-placed to give his stamp of approval. "We wish the council would just come and visit the units, instead of speculating on their condition," his housemate, Daniel Raspedzihowski, chimes in, adding that the communal character of the units, and not having to cough up a deposit equivalent to three months' rent, make it far more attractive than living in a bedsit with strangers.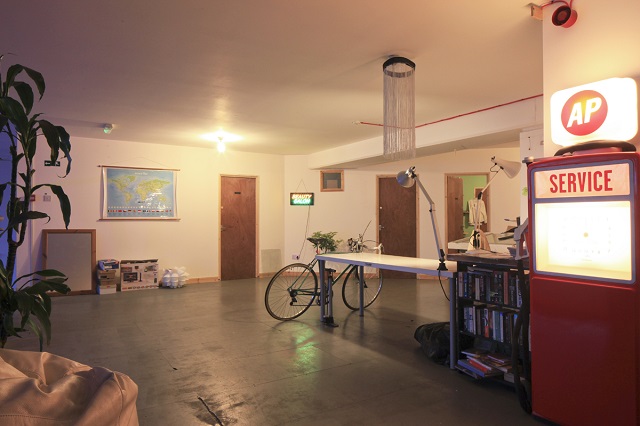 Indeed, many of the units – often adapted by long-term tenants interested in furniture repair, interiors, or working in professions like carpentry or fine art – are stunning: double height ceilings, mezzanines, huge open plan living spaces decorated with paintings and installations, reclaimed furniture, soft lighting, panoramic picture windows and oddities including fully-stocked bars or grand 20-seater dining tables. Hardly the Dickensian squalor the council's seven-page report would lead you to believe.
Rolling contracts and 'removed' landlord control of the warehouses (the majority of landlords delegate property management to live-in property managers who began as tenants) mean many of the residents "are house proud in a way you don't normally get in typical rented accommodation," claims art teacher Miriam Baez. "Because we can decorate how we like and know we're not going to be turfed out at the end of the year each year it's in our interest to keep it looking nice."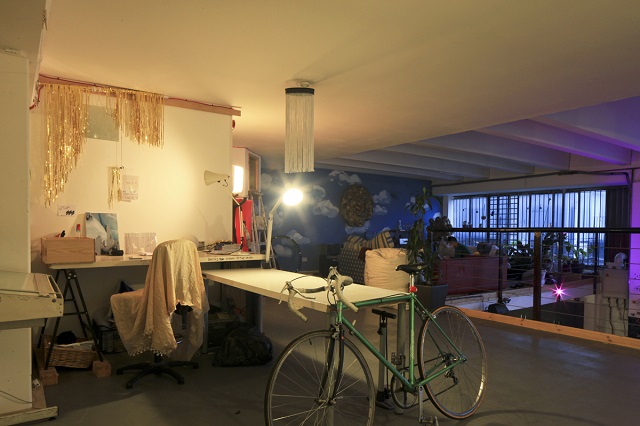 But such salubrious conditions aren't universal, and it's clear that some unscrupulous landlords see the properties as cash cows, leaving conditions in the hands of the tenants, at the expense of outside-facing windows and in breach of fire safety regulations. Some residents welcome inspections as a way of driving up standards.
"The council needs to wake up to the fact people need to continue living here, and regulate the landlords so all the properties are safe for people to live in. Evicting people is not the answer," says music therapist and composer Roddy Skeaping, 67, a tenant at a spacious unit on Eade Road.
Despite the council declaring that properties will be dealt with on a case-by-case basis and "there are no plans to go in and evict everyone", around the estates nobody really knows what's going on. It's made all the more confusing by the fact that planning officers were actually working with one of the major landlords to ensure building and safety rules were being observed in a "regularisation" process, seen as a retrospective green light. But discussions "with the council as a whole on the wider issues stopped abruptly three months ago", says one leaseholder. "We're keen to get them going again".
At a council meeting on 16 January, however, the option of granting residential permission to further units was ruled out. Although the planning department's report admitted there was a risk of "mass homelessness" as a result of evictions, there was no mention of the extra strain this would place on the local renting market.
We tried to speak with one of the councillors to raise residents' concerns but none were available. Instead the council issued a statement saying it recognised "the contribution that these residents … make to the borough, but the council would be failing in its duty if it was to turn a blind eye to the very real dangers that these tenants are facing."
The authorities in Haringey are right to want to improve housing conditions, and promoting secure jobs with prospects is hugely important in a deprived area like Tottenham, the epicentre of the riots that convulsed the country in 2011. But this heavy-handed approach isn't just misplaced paternalism; it could backfire on both counts.
A petition launched in response two weeks ago calling on the UK government's Department for Communities and Local Government to prevent the closure of the warehouses and 'protect the homes of hundreds of honest and hardworking people' has already gathered 1,700 signatures.
[Photo credits: Ksenia Burnasheva (Warehouse photos); Tabby Kinder and Michael Pooler (photos of residents)]


inHOUSE promo from inHOUSE Film Festival on Vimeo.
55 Comments
Leave a Reply