Special Report | 'Need a coat? Take one. Want to help? Leave one': Tackling the scourge of homelessness in the UK
In 2018, more than 700 homeless people died on the streets of Britain. As temperatures plummet, an initiative offering warm clothing to the homeless and rough-sleepers is launched this week in the UK. One of the organisers, Stefan Simanowitz, reports.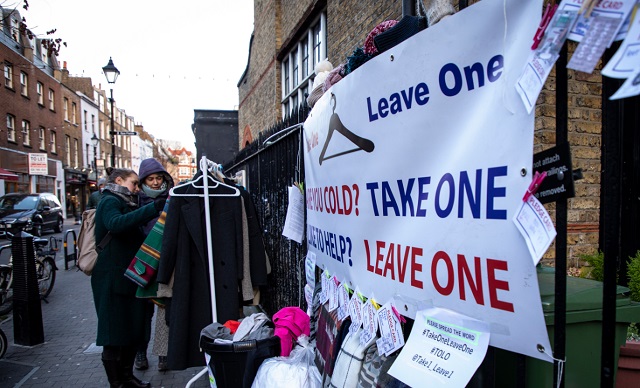 As snow and freezing temperatures hit Britain last January, a small group of friends decided to put a rail outside a London church with some warm clothes on it. Beside the rail we placed a sign which read: "If you're cold, take one. If you can help, leave one." What happened next was remarkable.
By the afternoon the clothes rail was full. People living and working near Exmouth Market had donated jackets and coats as well as gloves, hats, scarves and blankets; passing homeless people were helping themselves to whatever they needed.
As well as the clothes rail, 'pledge cards' had been created which enabled people to offer homeless people free food, drinks and other services. These pledge cards could be bought by locals from shops at a discounted price or donated by shopkeepers .
More than 100 meals and hot drinks were donated in the first day alone, in the form of pledges, and more than a dozen businesses on the street got involved.
The rail stayed for the entire winter, being replenished each day with warm clothes and spawning similar initiatives around London and Britain.
This week – as temperatures plummet again – the Take One Leave One rail is making a welcome return.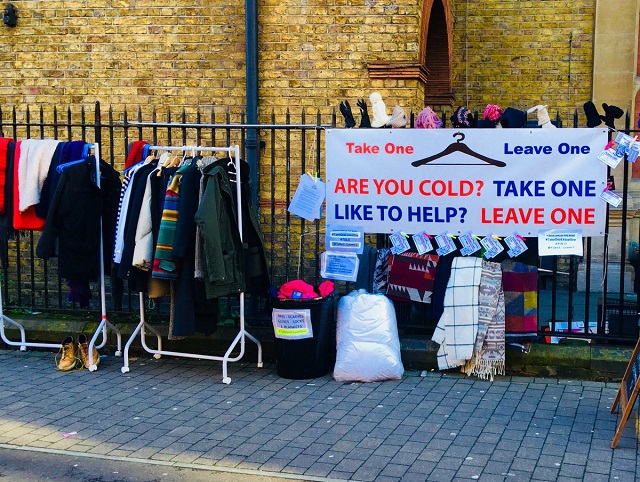 The initiative is not original. I first spotted the idea through a tweet posted by someone in Chicago in 2017 and there have been other similar initiatives around the world. I was struck at the time by the simplicity of the idea and how easily replicable it was: All that is needed is a rail, a space to put it, and a sign.
Of course, initiatives like Take One, Leave One can only have a small, short-term impact. Figures published last month revealed that 726 homeless people died on Britain's streets in 2018 and the numbers in 2019 are unlikely to be lower.
According to the homeless charity Crisis, there are currently 236,000 people across England, Scotland, and Wales who are experiencing the worst forms of homelessness: this includes people living on the streets, in cars and tents, in shelters, or in unsuitable temporary accommodation.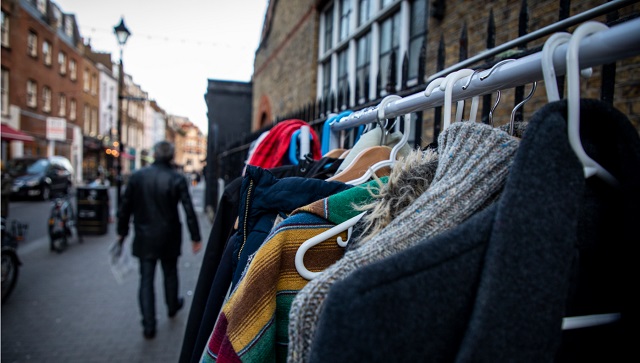 What is needed is government action. In Finland, homelessness was virtually eliminated through the "housing first" policy which offers people in need permanent places to call home.
If you live in a city, you will probably walk past one of the thousands of people who slept rough last night. The reason they are on the street is likely down to several factors, exacerbated by the housing shortage, the lack of homelessness prevention schemes and an inadequate benefits system.
But whatever the reasons, it is vital that our governments take urgent steps to end the scourge of homelessness. Ending homelessness is not a utopian dream. All that is needed is the will to act.
A launch event featuring a number of journalists and public figures is taking place from midday until 1pm on Wednesday, 4th in Exmouth market, London. For more information on the event please visit the TOLO facebook page, www.volunteersweek.org and holyredeemerclerkenwell.com/
To order a banner and pledge cards contact [email protected]
For more information about homelessness in the UK contact: Albert Kennedy Trust; Centrepoint; The Connection at St Martins; Crisis; Depaul; Homeless Link; Housing Justice; LandAid; New Horizon Youth Centre; Providence Row; Shelter; St Mungo's; Thames Reach; The Big Issue Foundation; The Passage; The Salvation Army; West London Mission; YMCA England.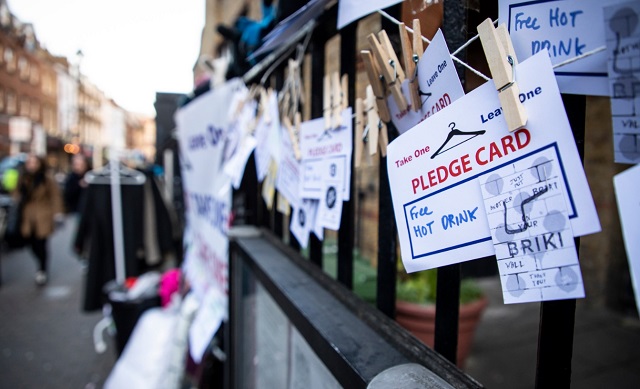 1 Comment
Leave a Reply