Comment | Mike Ashley, MBS and Newcastle United: A Rotten Deal
In seeking to buy Newcastle United, MBS is trying to use football to rebuild and rehabilitate an appalling global reputation. Even at this late hour, Ashley and his colleagues can still put human rights above profits and say no to this appalling deal, writes Andrew Smith.
By Andrew Smith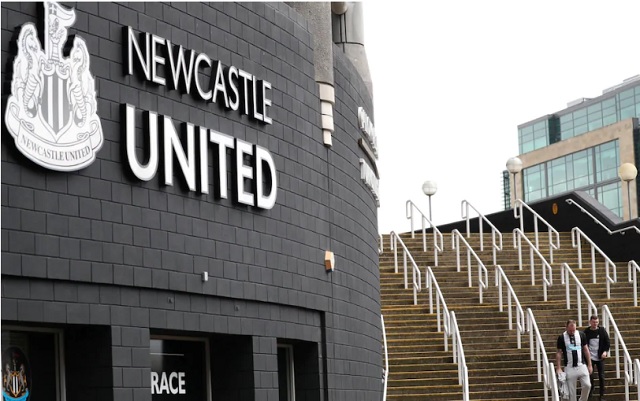 It was always hard to imagine that Newcastle United could have found a more controversial buyer than the current owner, Mike Ashley, but they seem to have managed it.
While Ashley comes with his own (un)ethical baggage, having been accused of overseeing 'Victorian' working conditions and the widespread use of zero-hour contracts across his Sports Direct empire, the consortium which is in negotiations to replace him is funded by a man widely accused of war crimes and overseeing the murder of state enemies.
The consortium negotiating with the club may be fronted by financier Amanda Staveley, but the £300 million bid is only possible because of the backing of Saudi Arabia's Public Investment Fund (PIF), which is said to be providing 80% of the funding for the sale. PIF, which has reported assets worth £250 billion worldwide, is chaired by the Crown Prince of Saudi Arabia, Mohammed bin Salman (MBS).
MBS holds the de-facto most powerful position in Saudi Arabia, and is expected to take over as King in the near future. At only 34 years of age, his ascension was initially greeted by enthusiastic embraces from world leaders and fawning op-eds about the change he apparently represented, and his supposedly liberal tendencies.
Beneath the PR facade, what MBS has always represented is a continuation of the authoritarianism and abuse that has characterised the Saudi monarchy to date. He has combined this with a ruthless and extremely damaging foreign policy. In his second role as defense minister, MBS has overseen the devastating Saudi-led bombardment of Yemen, which has killed tens of thousands of people — using UK-made fighter jets, bombs and missiles — creating the worst humanitarian crisis in the world.
His domestic record is no better. The decision in early 2018 to allow women to drive may have been widely celebrated, but far less international attention was given to the repression of the women campaigners who fought for those rights. Many of them have been imprisoned and tortured by the Saudi authorities. Their abuse has been part of a wider crackdown. In 2019, 184 people were executed in Saudi Arabia, a record number, maintaining the regime's position as one of the worst in the world for executions.
In March 2018, MBS visited the UK for a high-profile visit that included cosy photo-opportunities with the Queen, Prince William, Prince Charles and the then Prime Minister Theresa May. Self-serving billboards were erected across London as the Saudi Royal Family bought up advertising online and in many national newspapers.
The images were seen across the world, their purpose was to stress the scale of the decades-long political and military links between the two governments. This was made even clearer on the final day of the visit, which finished with the announcement that both sides were one step closer to securing a multi-billion-pound fighter jet deal.
Some of the fanfare disappeared six months later, in October 2018, when MBS was implicated in the brutal murder of a Saudi journalist and dissident, Jamal Khashoggi.
The killing and cover-up were condemned around the world. Many of the politicians and pundits who had been all too happy to look the other way while the Saudi state bombed Yemen, targeted campaigners and tortured critics finally realised how amoral and embarrassing their warm words looked, and began to accept that the Crown Prince may not have been the 'moderniser' they had hoped he was. Khashoggi's fiancée, Hatice Cengiz, has joined Saudi human rights activists in urging Newcastle to reconsider the deal.
So, what does MBS want with a Premiership football team? He certainly doesn't have any great love of Newcastle United or its footballing history. In fact, he already tried and failed to buy Manchester United. This deal is less to do with fandom and more to do with 'sports-washing.' MBS is trying to do what the Emirate and Qatari rulers have done in the past, to use football to rebuild and rehabilitate his appalling global reputation. In short, he would much rather that his name conjured up images of sporting glory than of the war in Yemen and the killing of journalists.
Despite the eye-watering sums of money involved, football clubs are still community institutions, and should leave a positive footprint on their communities. Unfortunately, it seems that there is little that can be done to stop this deal from going through. There have been some questions raised in parliament, but, unfortunately, there does not appear to be any legal obstacle to the sale.
Ironically, as things stand, the biggest challenge to the sale is apparently not MBS's dismal human rights record but Saudi's involvement in TV piracy through its funding of the beoutQ network, which has been illegally pirating coverage from the beIN Sports network, one of the Premier League's biggest sponsors. Pressure from beIN might make the Premier League think twice when it makes its decision on whether PIF and MBS pass the league's "fit and proper" test for owners.
Of course, there remains the hope that Mike Ashley and the Newcastle board might experience an unexpected moment of conscience. The message that this deal would send is one of contempt for the many thousands of victims of MBS in Saudi Arabia, Yemen and beyond. Even at this late hour, Ashley and his colleagues can still put human rights above profits and say no to this appalling deal.
1 Comment
Leave a Reply