Analysis | Israeli Election Results Bring Peace No Closer
Media coverage of this week's Israeli elections has generally portrayed the results as a shift away from the right by the electorate, presumably moderating its positions and attitudes on peace and security. Such optimism is not only false, but dangerous, argues Jon Simmons.
By Jon Simons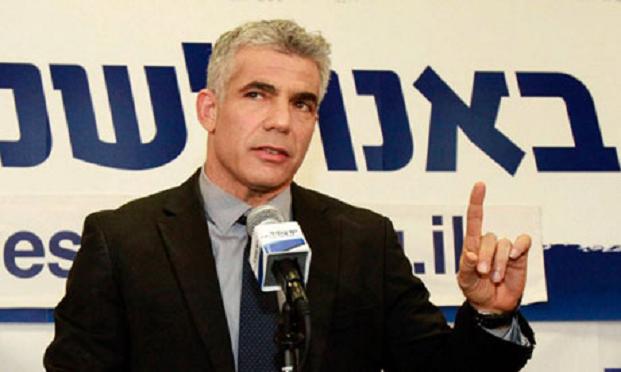 On January 22nd, The New York Times titled a report on the Israeli elections held that day: 'Charismatic Leader Helps Israel Turn Toward the Center'. The title implied that the Israeli electorate had shifted away from the right and towards the centre, presumably moderating its positions and attitudes on peace and security.
Similarly, American Friends of Peace Now welcomed the results, claiming that voters had said '"no" to the increasing extremism of the Likud-Beiteinu party. They exposed the narrow attraction of the hardcore avowedly pro-settlements, anti-Palestinian, anti-peace parties'.
The grounds for such optimism were that Prime Minister Netanyahu's party Likud Beitenu – actually a list that has combined the long-standing right-wing Likud with the equally right-wing party led by former Foreign Minister Avigdor Lieberman, Yisrael Beitenu – had haemorrhaged support. Instead of a combined strength of 42 seats out of 120 in the outgoing Israeli Parliament (Knesset) Netanyahu will command only 31 votes.
The surprise success story of the elections was Yair Lapid, a former TV presenter and media personality, who garnered 19 seats for his new centrist party, Yesh Atid (There is a Future), coming second in the outcome that is determined by a system of proportional representation. Netanyahu will almost certainly be the next Prime Minister, forming a coalition of at least 61 Knesset members with other parties, and so the optimistic voices suggest that Lapid will be a moderating influence on Netanyahu's hard-line, pro-settlement, anti-Palestinian policies.
Such optimism is not only false, but it is also dangerous. It is dangerous because it might lead the US and other Western government to pressure the Palestinian Authority to return to the negotiating table on the assumption that the Israeli government will be more flexible, as Amira Hass writes in her column in liberal Israel newspaper Ha'aretz on January 24th.
No such assumption can be made, because neither Lapid nor his party actually have a political outlook any more likely to commit Israel to Palestinian independence in Gaza and the West Bank. According to his party platform and election campaign, Lapid is committed to returning to negotiations to achieve a 'two-state' solution that would allow Israel to keep the large settlement blocs. But unlike other two-state plans that allow for that retention – though in return for land swaps – Lapid opposes the establishment of the Palestinian capital in any part of East Jerusalem, having convinced himself – apparently without consulting any Palestinians – that they would relinquish that demand if Israel simply insisted.
Far more telling and worrying than that unpromising approach to negotiations, Lapid arrogantly blames the Palestinians for the failures of previous peace talks, citing Abba Eban's quip that 'the Palestinians never miss an opportunity to miss an opportunity'. He repeats familiar tropes of an Israeli hand always extended for peace, Israel surrounded by threats and dangers (Iran, the Islamic movement in Egypt, cyber-attacks, oil-funded anti-Semitism), and the demographic threat of a non-Jewish majority.
In Lapid's view, the only reason to make peace is because Israel must relinquish some of the 'Land of Israel' (he doesn't say 'territories', certainly not 'occupied territories') so as not to include too many Palestinians. The settlers in his eyes are 'real Zionists' who will have to give up their life's work for the sake of the Jewish nation. Given that he acknowledges that Netanyahu is also officially committed to the two-state approach, where does he differ from the Prime Minister? Only in that Netanyahu's government has avoided peace talks.
So, Lapid is Netanyahu's perfect coalition partner on the Israel-Palestinian issue, the perfect partner for continuing the Occupation and settlements as at present. Lapid hasn't proposed a new settlement freeze, the condition that the Palestinian Authority has had just about enough backbone to stick to so far in return for returning to talks. Netanyahu can tell his new coalition partner once the new government is formed that he called Abbas again, but yet again the Palestinian leader has rejected the invitation. And Lapid's prejudices will be reconfirmed.
Fortunately, the New York Times has managed to straighten its head out, so that Western officials following its opinion-leading won't jump to conclusions. In an editorial piece on January 23rd the paper noted, correctly, that Lapid's endorsement cannot be read as a shift to moderation on the conflict with Palestinians as his supporters were more focused on domestic issues, especially Lapid's plan to 'share the burden' by forcing Israel's ultra-Orthodox and Palestinian communities to do some form of national service.
The same editorial also points out that another big winner in the elections was the haBayit haYehudi (Jewish Home) party, which is further to the right of Likud Beitenu, and even more closely aligned to the settler movement than Netanyahu's party, whose new delegates have a more right-leaning composition than in the previous Parliament. haBayit haYehudi's seats increased from 3 to 12, although it seemed to be doing better than that in polls before the election. An even more right-wing list failed to get enough votes to enter the Knesset, but overall the bloc of rightists and ultra-Orthodox gained 61 seats.
It is quite likely that haBayit haYehudi, led by Naftali Bennett, will also be in the new governing coalition that is formed. The party opposes a two-state solution, advocating the annexation to Israel of Area C of the West Bank, in order to give Israel more security and 'manage' the irresolvable conflict . On the face of it, this policy contradicts not only Lapid's but also Netanyahu's official positions. Yet Netanyahu will probably have little difficulty persuading Bennett to drop his plan, because in any case, as they both know, Israel is in effect annexing Area C incrementally, through daily acts of dispossession and destruction. The process is much more likely to succeed if it's kept quiet, away from TV cameras and international view.
For that reason, coalitions of Israeli, international and Palestinian peace activists continue to do their best to capture on camera the violence of Israeli settlers and Occupation Forces. A chilling recent example is the video posted by the Israeli-Palestinian partnership group Ta'ayush this past week, recording the arrest with her baby of a Palestinian woman for being in a closed military zone and attacking (allegedly) a police officer. The incident occurred on the lands of Umm al-Arayes, a Palestinian village in the South Hebron Hills which is being encroached on by the Israeli settlement of Mitzpeh Yair.
The Occupation Forces regularly prevent the villagers from working their land by declaring it, gratuitously, a closed zone, and on this occasion the Palestinians and activist supporters chose not to leave as quickly as the commanders wanted. Much of the local area is designated to be emptied of Palestinians to make way for 'Firing Zone 918'.
So long as the creeping annexation continues, along with the regular violence and oppression of the Occupation, peace is not coming closer, but vanishing over the horizon.
3 Comments
Leave a Reply