Special Report | Until Israel ends its blockade, Gaza's underground tunnels remain a necessary lifeline
As the shortage of daily basic necessities worsens in the wake of Israel's latest attack, Alessandra Bajec reports from Gaza on the future of underground tunnels, the under-siege coastal enclave's main lifeline to the outside world.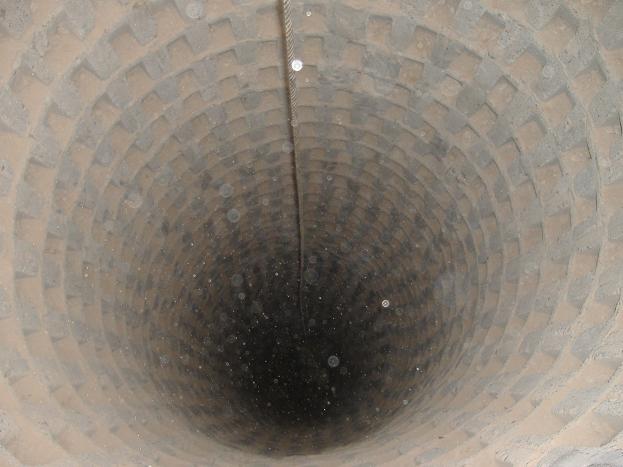 Following Israel-Hamas ceasefire agreement, which ended Israel's "Operation Pillar of Defense" last 21st November, Gaza's tunnels are operating again. In the meantime, according to a security source, Egyptian security services are planning to "end smuggling" under the Gaza border.
The recent eight-day Israeli bombing inflicted large damage on the tunnel area in the southern Gaza Strip, leaving many of the tunnels either completely or partially destroyed. While tunnel owners are working to repair tunnels and reopen them, Hamas and Israeli officials are anticipated to discuss, at a later date, details of the ceasefire, including easing restrictions on the movement of goods and people at the crossing points.
However, since conditions and deadlines for easing border restrictions remain unclear, Gazans do not hold high expectations from this latest truce.
More than just a (rumoured) easing of the Israel-imposed blockade, Gaza still needs to see the day when the siege is finally lifted. Until then, smuggling tunnels remain the lifeline for the trapped population.
There are around 1,250 tunnels on the borderline between the Gaza Strip and Egypt, sources in Rafah estimated before the last war. According to tunnel owners, less than 10% of the network was in operation (under strict regulation from Egyptian and Palestinian authorities). An Egyptian security official reportedly said tunnels are now operating at 5% of previous levels. That said, it's almost impossible to obtain accurate figures on how much of the tunnel network is effectively operating after frequent destruction, especially since Israel's recent assault.
Gaza's underground tunnels -which Israel alleges are used by Palestinians to smuggle weapons and rockets- have in fact been the main commercial trade routes to import anything from food to construction materials, medicines, fuel and cars since Israel imposed a tightened blockade on the strip in 2006-7.
Since 2007, Israel has closed three of the four crossings for the delivery of goods to Gaza, leaving only the Kerem Shalom crossing open. However, in the event the tunnels were closed, and the Rafah border remained closed to the transport of commercial goods and fuel, the Kerem Shalom crossing alone would not meet the needs of the Gazan population.
Omar Shaban, founder and director of PalThink for Strategic Studies, a Gaza-based thinktank, points out that the Israeli-led siege forced Palestinians to resort to using tunnels which –despite being illegal- represent the main source of life in Gaza.
Following the Sinai attacks last August, Egypt closed the Rafah crossing temporarily and started shutting down some tunnels in the border area, which immediately led to a shortage of basic goods, and pushed prices up in Gaza, severely impacting on Gazans whose lives depend on the tunnels.
Since the August attacks, there have been repeated attempts by Israel and Egypt to shut tunnels down.
Earlier in September, Gaza residents held protests against Egypt's closure of tunnels under their border.
Ghazi Hamad, deputy minister of foreign affairs of Gaza, confirms that Hamas and Egyptian officials have been in talks. He goes on saying the Hamas government has enforced security along the Rafah crossing, in the last two years, in a move to fight cross-border criminality, and targeting radical armed groups that operate in Sinai. Hamad offered reassurances that, although tunnels cannot be fully monitored, due procedures have been adopted in order to prevent any threat to Egyptian security.
Not everyone in Gaza shares the same opinion on tunnels. PalThink director points to different views held by Gazans. Some believe Egypt has the right to shut tunnels down since they are illegal. There are people who think Egypt should close them because that might push Hamas towards Palestinian reconciliation. There are, however, those who argue that tunnels cannot be closed on that basis, whilst none of the rival factions makes a serious effort to end internal division, and achieve national reconciliation.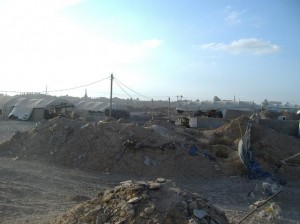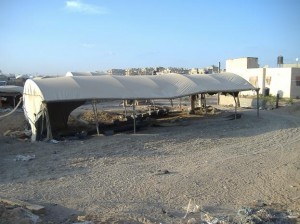 For their part, others maintain that Egypt should keep tunnels open, as an obligation towards Gaza, but also anticipate that only after the removal of the blockade and the achievement of reconciliation can tunnels be closed. 'I am against tunnels but, at the same time, I cannot ask Egypt to close them while Israel is imposing the siege', Shaban says.
In 2005, the Palestinian Authority and Israel signed the Agreed Principles for Rafah Crossing, which included plans for formal trade. The deal was frozen when Hamas came to power in Gaza in 2006. Yet, a trade deal appears to be the ideal scenario – in a context of normal relations between neighbours – as Gaza's deputy minister of foreign affair observes in referring to opportunities for "common benefit".
Shaban, who is also an economist, specifies that it should be a legitimate, transparent, equal trade relationship between Egypt and Palestine, and not an aid-oriented response from Egypt, Qatar or other countries.
A few months ago, the Hamas government had put forward a proposal for the establishment of a free trade zone at Rafah, to be considered by its Egyptian counterpart. This was nevertheless rejected in early October (presumably on security and political grounds). The initiative was seen by Hamas as an opportunity to facilitate the supply of energy, facilities, access to goods, and potentially help to import and export goods and raw materials through the Egyptian seaport of el-Arish.
Deputy foreign minister Hamad hopes a duty-free zone will become possible in future once a united national government is formed. Shaban, who previously met with both Egyptian and Hamas officials in Cairo, had warned against the move, considering the plan unrealistic, premature, and poorly thought through for such a sophisticated initiative. He sees the prospect of having a commercial zone in Rafah now remote, with Gaza left under siege and Palestine in the hands of a divided national leadership.
Gaza-Egypt relations have been tense over the blockade, security concerns emerging in Sinai, and Egypt's faltering economy. It's still difficult to predict what the future relationship may look like as both Gaza and Egypt are undergoing a transformational process.
Hamad, who looks positively at Gaza-Egypt relations after the ouster of Mubarak, welcomes the more sympathetic overture to Palestine by Egypt's new Muslim Brotherhood leadership. He nevertheless admits that Gaza is not the only problem on President Morsi's table, facing internal pressure as well as pressure from US and Israel.
The Egyptian president is divided between the humanitarian obligation not to allow Gazans to starve, on one hand, and the close security coordination with Israel in Sinai, on the other. PalThink director does not envisage strategic changes in the area, anticipating only tactical moves in the way Israel and Egypt will coordinate on the security front by, for example, authorising more often Egyptian military to deploy to Sinai, without breaching the Camp David agreement, while Gaza will be still kept under siege.
Hamad reiterates that the Hamas authorities want to ensure Egypt's security is not jeopardized, since the security of Sinai is connected to the security of Gaza. He also thinks Israel's agenda, instead, is to have Egypt preoccupied with Sinai insurgencies, put the blame on Hamas for recruiting and arming militant groups –while Israel can count on its collaborators in Sinai- and make Gaza-Egypt relations deteriorate.
'Israel wants to keep Sinai as a zone of instability for Egypt, and show that Gaza is a safe haven for Al Qaeda. I think Israel benefits from this', Hamad states.
Smuggling tunnels were opened to circumvent Israel's blockade of the Gaza strip. Many families rely on tunnels for their income. Working in tunnels, however, can be really dangerous. Workers are at constant risk of being hit by Israeli airstrikes, with tunnels sometimes collapsing on them. Indeed, hundreds of workers have died either in tunnels or caves over the past five years of Israel's blockade, according to estimates by medical sources.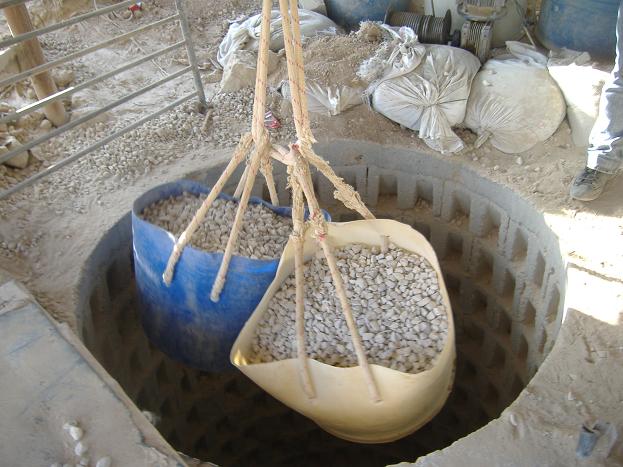 A tunnel owner named Mohammed says each ton of goods smuggled in – everything you can imagine – is worth 15 NIS approximately. He takes half of the revenue, including money to pay for running the electric generators, and the other half is split among workers.
On average, tunnel workers reportedly earn US$25 per day. Being the only source of income in the area, closing tunnels permanently would mean the end of business for Mohammed and thousands of others. Indeed, this has become such a lucrative part of the economy for some, that many of those controlling the tunnels are hostile towards plans of shutting them down.
Shaban, who has written extensively on the subject, explains that with the opening of tunnels a new group of millionaires was created -he calls them 'the new Mercedes drivers'- who have made a fortune in a few months, becoming influential in society and politics. In Shaban's view, Israel created this group of people.
Far from being a long-term solution, tunnels are an emergency measure. Nobody knows whether the crossings into Gaza will be opened, or the Israeli blockade will be eased. Nobody can tell what may be any concrete alternatives if all tunnels are closed down or destroyed.
Despite being opposed to tunnels, Shaban firmly believes their closure without removal of the siege would result in the death of Gazan society. 'The EU and international community should use their mandate to pressure Israel to end the siege on Gaza. Palestinians should not blame Egypt for closing tunnels, they should blame Israel for imposing the blockade', he insists.
Hamad likewise maintains that ending Israel's occupation should be the priority. He also expects Egypt to play a more effective role than in the past, and show support to Gaza by facilitating the opening of crossings for import and export. Until now, Gaza can only rely on tunnels, as the Rafah crossing is still not equipped for the transfer of goods. 'Tunnels are a burden but a necessity too, we want to close them but we need an alternative first', Hamad argues.
During Israel's recent assault, humanitarian supplies were transferred via Rafah into Gaza, which showed that Egypt could help break the economic siege on Gaza, according to Palestinian border officials.
Gaza's Ministry of Public Works expects it will sign an agreement with Egypt this week to allow construction materials through Rafah crossing.
Given the status quo, tunnels are likely to continue operating, even if Israel decided to ease its ongoing blockade and restrictions imposed on the movement of goods and people. Israel's siege must end first, without that it's inconceivable that tunnels should be shut down.
[Photo credits: Alessandra Bajec/CF]
Leave a Reply