Diary of a Domestic Extremist: When legal means are not enough
The recent bankruptcy of the Refugee and Migrant Justice (RMJ) charity has left thousands of asylum seekers stuck in hopelessness and despair, leading at least one of them, Rasul Osman, to take his own life. This is the latest in a series of attempts by the previous government and the current coalition to make it harder than ever for those seeking a safe haven from torture and violence to do so in dignity and respect. Mikhail Goldman explains the impact created by recent changes to the legal aid system and the catstrophic consequences on the lives of the vulnerable. He also sends out a clear message: when the law fails those it is supposed to protect, only human solidarity and a common determination can make a difference.
By Mikhail Goldman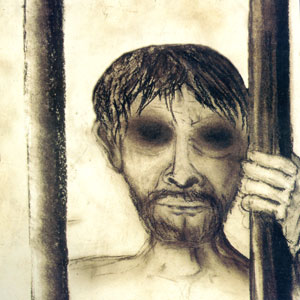 It was with great sadness that I heard of the recent suicide of Osman Rasul Mohammed. Osman was just one of around 10,000 asylum seekers and vulnerable migrants whose legal representation suddenly evaporated as Refugee and Migrant Justice (RMJ) went bankrupt earlier this year. RMJ was a charity that offered free advice and representation to clients, funded through legal aid.
The previous Labour government introduced changes to the legal aid system meaning that payment for work done on cases could only be claimed once the case was closed. Complicated asylum cases often take many years to resolve and this delay in payment created a terminal cash flow problem for RMJ. The organisation was unable to make ends meet and had to close, leaving its clients stranded without legal support and, often, without much hope of finding any. It was this desperate situation that led Osman to take his own life.
In order to understand the importance of RMJ it is necessary to consider the difficulties experienced by those coming to the UK seeking asylum. A culture of disbelief regarding asylum claims permeates the Home Office and results in over 75% of initial claims being rejected. Asylum seekers need to get decent legal representation if they are to have any chance of making their case or appealing unjust decisions. Unfortunately, for those without money, the options are fairly limited. The unprofitability of this area of law combined with the new delays to legal aid payment mean that few firms are willing to take on the work and demand for their services is very high. Solicitors in this area often take on massive caseloads but still can't represent all of those who need their help. When a large provider of this legal support like RMJ closes down, there are even fewer solicitors to do the work.
As if the current situation wasn't bad enough, Justice Minister, Ken Clarke, recently promised major cuts to his budget, including "saving money" on legal aid. A resulting Legal Services Commission tendering exercise in July ended with only 252 of 410 firms applying for immigration work winning contracts. In addition, just over half of the firms tendering for family contracts were successful, leading to fears that victims of domestic violence would also have difficulties finding a solicitor.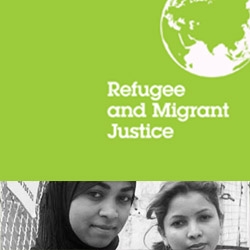 The priorities of the powerful are starkly demonstrated by the manner in which RMJ and other legal aid firms have been brutally hacked back, first by Labour and now by the Con-Dems. Whilst seemingly limitless billions of pounds are available to bail out failing banks, no loan was forthcoming to help RMJ through a (government inflicted) glitch. The changes to legal aid are yet more evidence, contrary to the reassurances of ministers, that the poor will be hit hardest by the cuts they are making. They are more evidence that Cameron's 'Big Society' just means: fund it yourself. These cuts, like all of the others to essential public services, should be strongly resisted.
The continuing decimation of quality legal services for migrants will mean that more and more will be forced to go off the radar and live illegally. As increasing numbers of migrants will never be able to legitimately fight their cases, there will be more who, seeing returning home as an impossibility, will resort to working illegally and living precariously.
Those who wish to support the migrants who live in our communities will need to shift the emphasis of our activities away from increasingly untenable legal avenues and government-funded refugee support. We should be supporting safe spaces for migrants and ensuring that the means of subsistence are available for those who evade detection. When the law is so patently unjust, only outlaws can live with dignity and avoid the despair that killed Osman.
Mikhail Goldman, (a.k.a. The Domestic Extremist) currently focusses his trouble-making and incitement in the Midlands area. His favourite activities are bringing down the system and enjoying a good cup of tea.
5 Comments
Leave a Reply