Devil's Advocate: On the right to offend
Is there a right not to be offended? If so, what about the right to offend? In particular, are some Muslims simply conflating being justifiably criticised with being illegally abused? Omer Ali, Ceasefire's very own Devil's Advocate, ruminates on the matter...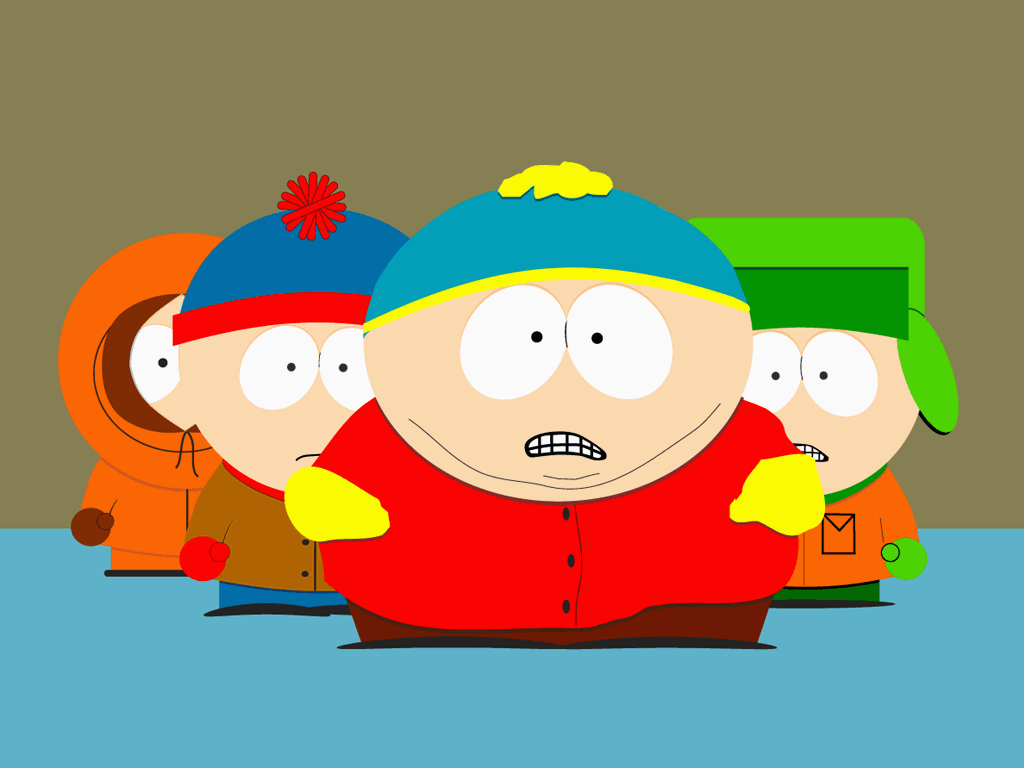 By Omer Ali
"The first human who hurled an insult instead of a stone was the founder of civilization." — Sigmund Freud
Twelve cartoons depicting Islam's prophet Muhammad were published on September 30th 2005 in Danish paper Jyllands-Posten under the title 'The Faces of Muhammed'. Muslim groups in Denmark protested their publication and several Muslim organizations demanded an apology from the paper which was not forthcoming. Meetings and negotiations between the paper and these groups continued for months after the publication of the cartoons. Thus far, however, it was a civil affair.
On February 12th 2008, two Tunisians and a Dane of Moroccan origin were arrested and charged with planning the murder of Kurt Westergaard — the cartoonist whose depiction of Muhammad was that of a bearded man with a bomb for a turban. Less than two years later, on January 2nd 2010 a man of Somali origin armed with an axe forced his way into Westergaard's home. The cartoonist survived by taking shelter in a specially designed panic room and calling the police.
This is not the first time that a member of the public has been met with violence for offending the sensibilities of some Muslims. In November 2004, a Dutch-Moroccan man murdered film director Theo Van Gogh. Some Muslim groups deemed his film 'Submission', which tackled Islam's treatment of women, blasphemous.
I take care to say 'some' because it is too easy to fall into the trap of applying a single characteristic to a diverse group. In fact, only a fringe would undertake such drastic action. An extreme form of belief is required for members of any group to act in a way that is clearly against their self interest, but is – in their opinion – in the group's interest.
What had changed since the initial publication was that within a short period of time, the cartoons were published by newspapers and magazines in more than 50 countries, including some with a Muslim majority. The reaction of the vast majority of Muslims was inimical to these moves. Embassies of the European countries where newspapers led the publication charge were attacked; some were burned.
It seems that what "representatives" of the Muslim community, and here I include fringe elements as well, are in effect asking for is a ban on the publication, showcasing and airing of material they consider offensive. This is unworkable and, to put it simply, unfair.
The debate about the Jyllands-Posten cartoons quickly develops into a debate about freedom of speech. The side defending the publication of the cartoons broadly argues that freedom of speech is paramount and any censorship is unwarranted. The other side then often raises a number of contradictions, notably the double standard of this very position considering that holocaust denial is illegal in sixteen, mostly western,  democracies.
True, freedom of speech is not completely unconstrained and hence justifying the publication of the cartoons exclusively on these grounds is problematic. Since all other religions are subject to regular ridicule, however, the fundamental question becomes: why should it be the case that one religion be made exempt from this treatment?
It shouldn't. At least not in a society where all religions are equal in the eyes of the law. Instead, those Muslims who find themselves offended at abuse of their religion will have to accept that what they consider sacred need not coincide with what others see as beyond ridicule. In a pluralistic society values are diverse and interaction between different factions results in people being exposed to others' points of view. These could be agreeable or opposed to theirs. These could also be offensive. In constraining freedom of speech, however, society did not judge the charge of being 'offensive' to be sufficient for speech to be disallowed. This I find to be reasonable. Consider the alternative scenario in which a group's offence at a particular type of speech made that speech eligible for censorship. Then the populous, say, David Beckham fan club would undoubtedly place denying Beckham's deadball accuracy on the list of proscribed speech.
Episode '200', the 6th episode of the 14th season of South Park, which aired on April 21st 2010, featured the prophet Muhammad purportedly in a van, a bear costume and behind a black rectangle labeled 'censored'. Shortly thereafter, in reference to South Park's producers Matt Stone and Trey Parker, Abu Talhah Al-Amrikee posted this on the website RevolutionMuslim.com: 'We have to warn Matt and Trey that what they are doing is stupid and they will probably wind up like Theo Van Gogh for airing this show. This is not a threat, but a warning of the reality of what will likely happen to them.' The post included a photo of the Dutch director's murdered body and the addresses of both Comedy Central and a house co-owned by the South Park duo.
Some Muslims today (and, as a matter of fact, some Non-Muslims too) see any depiction of the prophet as blasphemous. Whereas some of the Jyllands-Posten cartoons could be regarded as deliberately derogatory, episode '200' offends Muslims such as Al-Amrikee simply because the prophet features in it. I avoid pedantry by not debating whether or not insinuating that the prophet was in a bear suit counts as depiction. Instead I would rather raise a point, regularly ignored, about the core of the Muslim reaction to depictions of the prophet. Does depiction of the prophet deserve such a vexed reaction from Muslims in the first place? Islamic art historian Wijdan Ali believes that the interdiction of imagery of the prophet came as late as the 17th century and yet drawings of the prophet continued to appear among more peripheral sects within Muslim societies until the modern era. While some artists depicted the prophet but obscured his face, others had no such qualms. This makes it clear that the ruling is not fundamental to the faith, hence attitudes towards the issue of depicting the prophet ought to be more tempered. Out of the many live issues in Islam today, this one seems to enjoy unusual concord amongst both moderates and extremists.
The group RevolutionMuslim.com is extremist by all metrics. It represents an interesting case because of the contradictory positions it occupies. On the one hand, it preaches its extreme anti-US views thanks to the enshrinement of freedom of speech in the bill of rights. On the other hand, it attempts to curtail this same freedom because of the offense perceived when others exercise it. Furthermore, these attempts are extra-judicial in nature. Actions by such groups only serve to reinforce the 'separateness' from which Muslim communities in non-Muslim-majority countries continue to suffer. Like a child in the playground who refuses to take part then complains about being excluded. The incident with episode '200' illustrates this problem incisively.
Throughout the years, South Park has managed to offend almost everyone; from presidents, both serving and past, to A-list celebrities. They've also gone after religions with no repercussions; in the same episode that Al-Amrikee flags, Buddha is shown snorting large amounts of cocaine. In fact, only Muslims have managed to remain on the periphery of their mockery.
In a sense, it would not be preposterous to think that the Muslim community would (or even should) be lobbying for inclusion in the derision that other groups in society are regularly subjected to. Muslims, like every other group, are not incapable of raising their concerns in civility, yet we see this far too seldom. Granted, some extreme elements, far more vocal than the moderate majority, regularly hijack the platforms of expression, but it's precisely for the sake of their image that moderate Muslims need to take a stand. The media's willingness to run with another story about some extremist group's heinous act in the name of Islam is also counter-productive. However these are the facts on the ground, and rather than lamenting them, Muslims should be more proactive. The outpouring of emotion from Muslims of all shades in the aftermath of the re-publication of the Muhammad cartoons would have been more beneficial to the community had it come in the aftermath of Van Gogh's murder.
That offence provides insufficient grounds for censorship means that Muslims will likely continue to encounter offensive material in the future. What is important is that fringe groups are not able to channel this collective feeling into implicit support for their extra-judicial activities. These activities are deleterious to the image of the religion; a dozen cartoons in a Danish daily are not. Some Muslims (and non-Muslims) simply need to accept that almost nothing is universally sacred, that in a society regulated by the rule of law, objection is expressed in ways that do not include physical violence. In short, they need to learn how to be offended.
Omer Ali is based at the University of Warwick and writes on economics, politics and world affairs. He is a former editor of the Voice Magazine. His "Devil's Advocate" column appears every other Thursday.
6 Comments
Leave a Reply