The Anti Imperialist | Riots, Raids and Building Resistance
With dawn raids, arrests and stops of young people a daily occurrence in London, community organisers are standing up for their communities as well as working towards building critical conciousness. Adam Elliott-Cooper reports from Tottenham and speaks, in a series of video interviews, to radical youth organisers and educators about the riots, the aftermath and generating youth-led activism.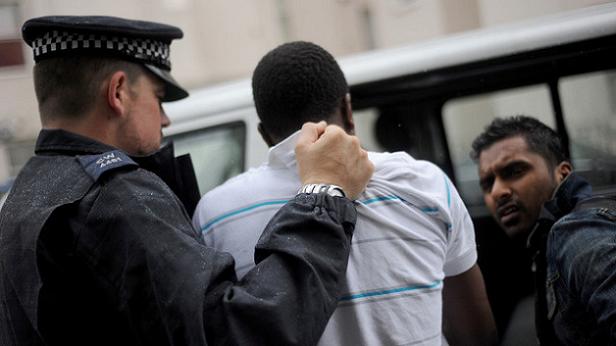 On the 15th October, hundreds of activists left their houses, and set up camps in the capital with no intention of returning home in the near future. That same morning, police raids in Tottenham dragged tens of young people from their homes. It is likely that they will be imprisoned, with few receiving bail before their trial. Majistrates have been told to 'disregard normal sentencing' and judges are openly committed to using their analysis of the August revolt to determine the severity of punishment.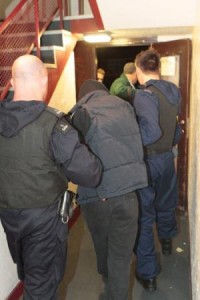 Local people have been organising for months to defend themselves from the state and its agents following the August unrest. Tottenham Defence Campaign have been working on the targeted estates in the area, speaking to residents and providing legal information, advice and any other support needed at a time where stops, searches and arrests are part of the day-to-day struggle.
Walking through residential streets in the early evening with bundles of legal information and contacts, police vans circle the area, smiling and waving at us ironically. Boys in their early teens pedal away on bicycles, and half a dozen teenagers are searched up against a wall. As we approach, one asks for a receipt for the search being carried out, and is told that stop and searches are now electronic, and if he'd like a record of his search, then he can accompany the officers back to the station to obtain one. He politely declines.
Dealing with the issues in the immediate future dominates the work of defence campaigns. Equipping our communities with the knowledge, skills and networks to defend themselves as much as possible from harassment, arrest and imprisonment requires consistent awareness and engagement.
Equally as important however, are those who organise and educate for longer term goals. Many community educators and organisers are using a variety of methods to facilitate learning and a critical approach to the socio-political context in which they live. Discussions, workshops, music and other forms of creative arts are just some of the ways older activists are helping young people to share their experiences and ideas, enabling them to formulate them into political analysis and action. On the 8th October, I caught up with Simon Murray and Zena Edwards from SHAKE!, at the Rebellious Media Conference, to learn more about what they do, and why.
Simon Murray talks riots, arts and dissent
Zena Edwards talks riots and creativity
Leave a Reply