Photo Essay | Anonymous Masked March Descends on Parliament for Bonfire Night protest
As part of a larger global protest, with over 400 marches in 150 different countries, hundreds of Anonymous members descended on London's Trafalgar square on the night of November 5th. The protest featured a surprise guest-appearance by Russell Brand and some less surprising heavy-handed policing.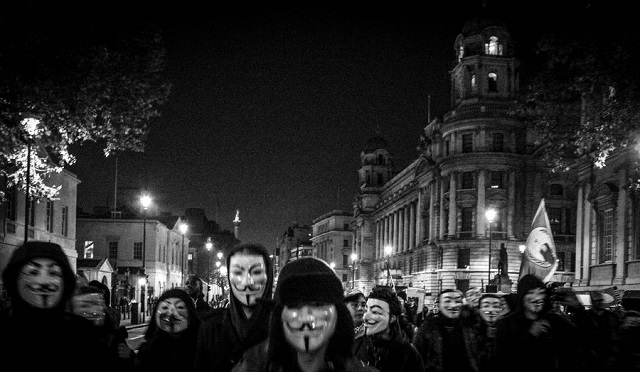 All photo credits: Sabiha Mahmoud.
Placards and speeches made particular reference to the coalition government's austerity cuts. before the march headed towards Parliament.
Scuffles broke on arrival and after heavy-handedness by police officers when attempts were made to kettle protesters outside Parliament. Many protesters were brutally beaten.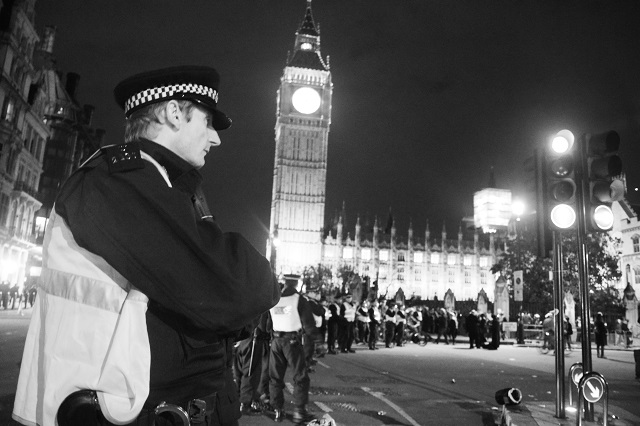 Police threatened a man with arrest after he set up a tent in centre of Trafalgar Square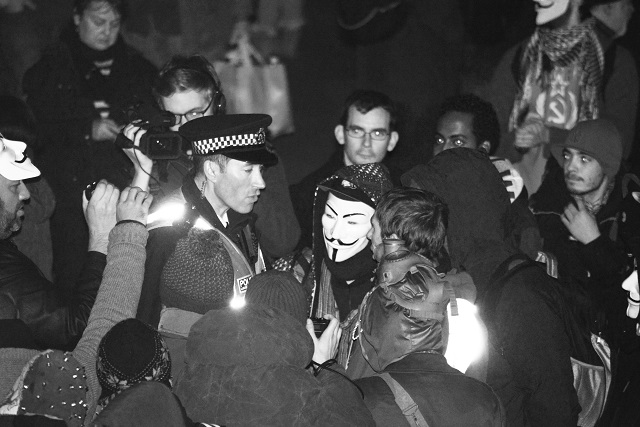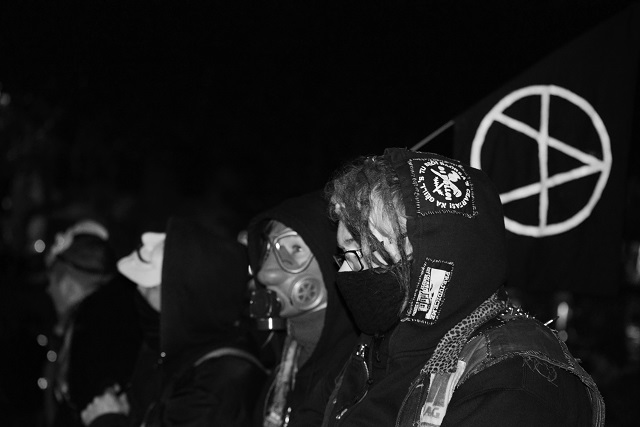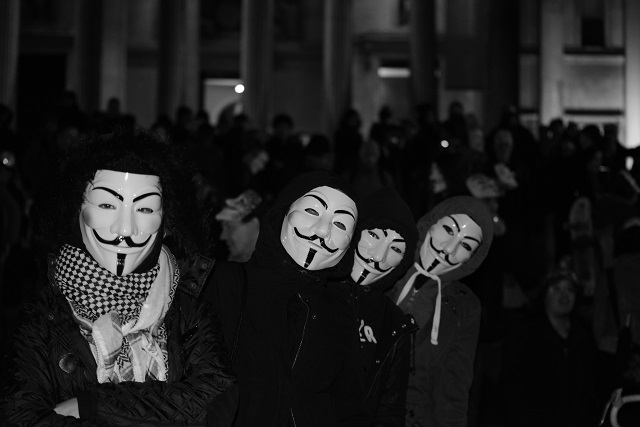 An unexpected guest appearance..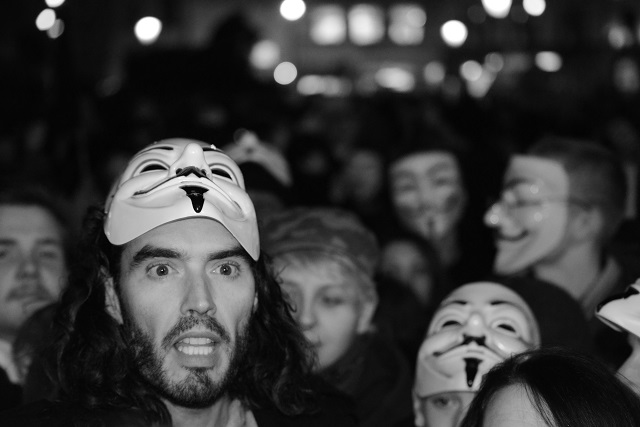 The march split into several pockets.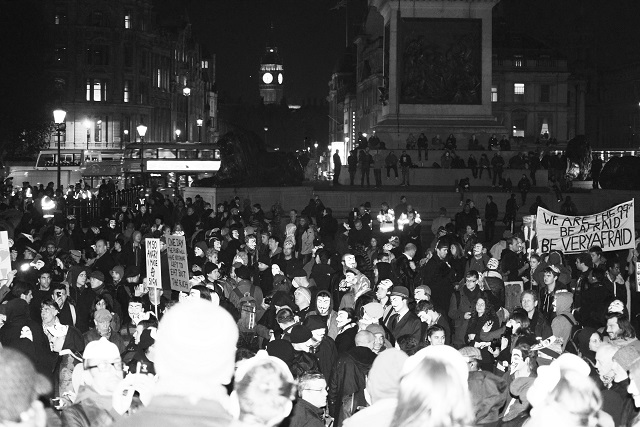 Some went for direct action of civil disobedience and sat in front of buses. Hundreds of protesters completely blocked London street, several buses unable to move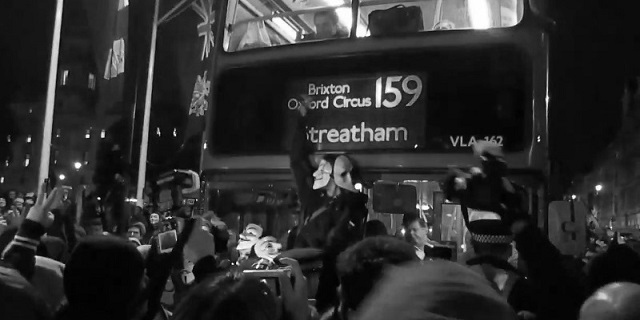 Meanwhile, other protesters set off fireworks and danced to music….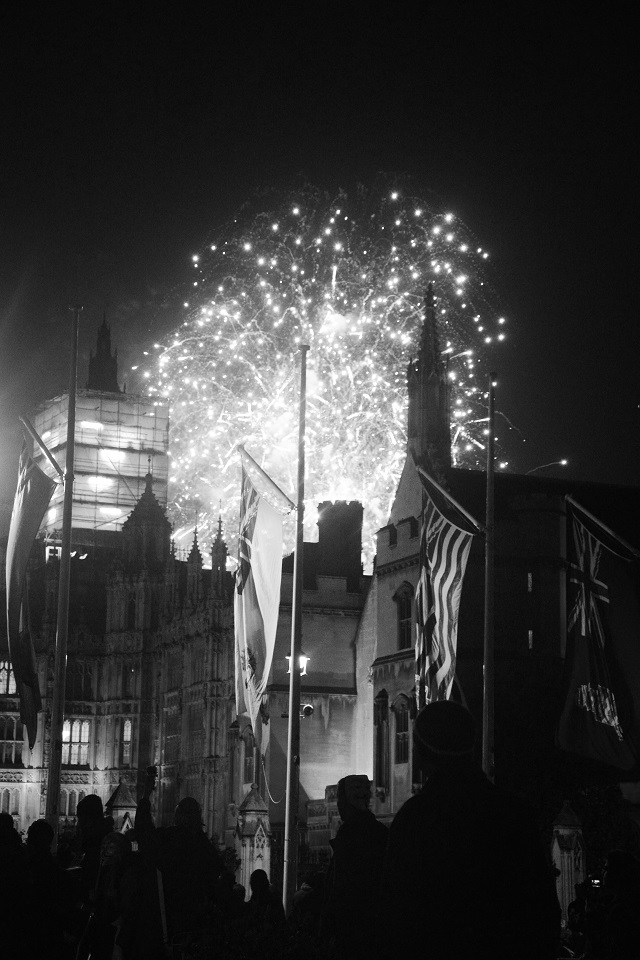 All photo credits: Sabiha Mahmoud.
2 Comments
Leave a Reply